Optimized Performance and Fail-Safe Products
High-Performance, Scalable & Reliable Solutions —
Competitive Differentiation for Transportation OEMs
There is constant global pressure on transportation OEMs to make transportation fleets and networks increasingly safer and more efficient. At the same time, advancements in device-to-device communications and mobile technology are driving the introduction of revolutionary products and services.
In this highly competitive mobile environment, companies that produce transportation infrastructure and devices are deepening relationships with strategic outsourcing partners — enabling the development of flexible, breakthrough solutions to keep end-users and the public safe.
Look to Creation Technologies to drive such innovation.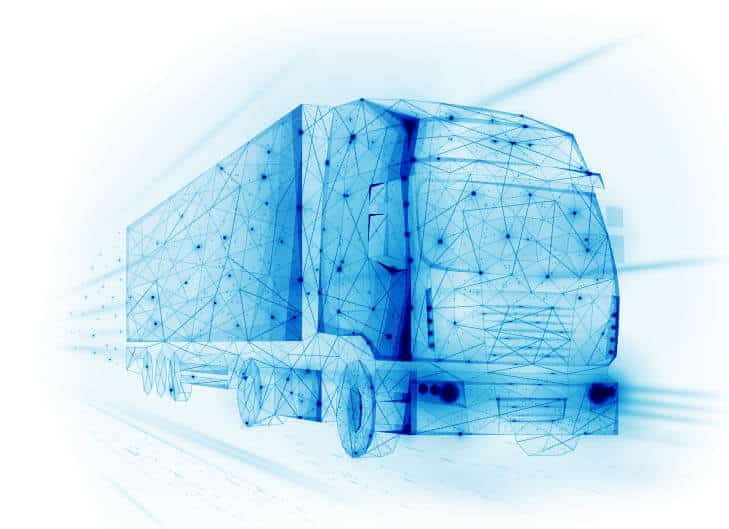 Make Creation Technologies Your Innovative Solutions Partner
"A Team that Understands Your Business
Creation Technologies is responsive to our dynamic environment and ever-changing needs. They produce exceptional quality, and have team members who understand our business and work well with our own teams."
Program Manager 
Transportation OEM, Vehicle and Equipment Data Solutions Division
More than 25 Years of Design and Development for Innovative and Ruggedized Equipment in Mission-Critical Transportation Environments
Look to Creation for the Solutions You Need
Why Partner with Creation for Transportation?

Maximize Profitability
Maximize Profitability with Integrated Solutions
Looking to reduce the total cost of ownership of your product lines in transportation? Look no further than Creation Technologies and our seamlessly integrated services — from product design to after-market support.
From vehicle diagnostics to carrier fleet communications, experience the benefit of working with a full-service EMS provider. Entrust the end-to-end solution integration and optimization of your products and supply chain to Creation's experts.
Fulfill orders for your products faster than ever before and streamline your after-market service model, including advanced replacement and product take-back. Leverage Creation Technologies' Customs and regulatory expertise, as well as our manufacturing and repair locations around the world, to improve quality and accelerate product delivery to your end customers.
THE RESULTS:
Collaborating with bona fide experts in inventory, complex data, systems and scheduling
Streamlined supplier qualification and approval that saves you time and money
Greater responsiveness to customer challenges all over the world

Get to Market Faster with Better Products
Increase Reliability and Accelerate Product Launch
Today's global and interconnected marketplaces demand transportation products and systems that are fail-safe, perform anywhere, and keep systems secure and on schedule. Creation helps you get there faster, and surer, with proven quality and regulatory expertise. We help you accelerate speed-to-market with more reliable products in any operating environment.
Prevent new product introduction headaches with Creation's proven NPI methodology. We know how to communicate risk, optimize knowledge transfer and peel back the program management layers. Our cross-functional engineering, operations and supply chain experts will ensure your launch is a success.
Once introduced, ensure the long-term performance of your product with comprehensive test strategy and design, all of which is performed in-house to protect your IP.
The Results
Meet or exceed your time-to-market goals.
Deliver the right product the first time.
Incorporate expert DFX feedback during the engineering prototyping stage with Creation Express Services.
Experience a direct feedback loop for what's working and what isn't
Extend the life of your products.

Explore New Markets for Connected Devices
Optimize Your Products for Emerging Communications Opportunities
Through decades of wireless communications expertise and access to real-time data, Creation Technologies delivers innovative Machine-to-Machine (M2M) solutions, helping you integrate Internet of Things (IoT) and Internet of Everything (IoE) advanced functionality into your transportation products.
Call upon our decades of experience designing and manufacturing products that include wireless modules, sensors and gateways, enabling remote monitoring and automation in your innovative new products.
Partner with Creation to keep your transportation products on the move.
The Results
Capitalize on lower costs of new M2M, IoT and IoE technology acquisitions.
Integrate more market-driven wireless, mobile and connected devices.
Reduce the cost of collecting, analyzing and reporting accurate transportation, traffic and logistics data.
Put real-time access to quality, test and order configuration information at your fingertips with our Vision Customer Portal.
ISO 9001:2015, ISO 13485:2016 and ISO 14001:2015.
UL, CSA, TUV, CE, FDA, FM, MET, ETL, IEC, IECEx
Compliance with PPAP Standard
International Traffic in Arms (ITAR) Registration
Canadian Controlled Goods Directorate (CGD)
Customer & Government Source Inspections
IPC-A-610 & IPC-J-STD-001, Class 2 & Class 3
Country-Specific Regulations & Import/Export
RoHS Exemption Management