Get to Market Faster with Expert Rapid Prototyping from Creation Express Services
Creation Express Services: Rapid Prototyping And Swift Validation For Your New Products
There are increasing pressures on OEMs to identify all viable options to reduce time-to-market and launch a successful product. Rapid prototyping can be very effective at compressing the entire development cycle by eliminating costly design mistakes and feature redundancies early in the process.
Giving your stakeholders the ability to evaluate fabricated engineering prototypes can be invaluable. In addition to engineering, a hands-on evaluation gives marketing, procurement and manufacturing teams the ability to correct mistakes before they become expensive and significant.
This proactive approach to product development cuts cost, reduces frustration and promotes collaboration and design-thinking.
Value from Beginning to End
"Creation has outstanding value for us because you offer all the services we need from beginning to end: NPI to production, technical support, quality, etc. We believe in Creation as a partner and as a preferred supplier."
Supply Chain Manager, Test, Measurement and Imaging Instrumentation OEM
Download Creation Express Services Rapid Prototyping Brochure
Creation's Rapid Prototyping Capabilities for Even the Most Complex and Cutting-Edge Systems:
Quick-Turn Engineering Prototyping
Dedicated Teams and SMT Lines
Prototyping Center
SMT optimized for prototyping
Multiple Package Types & Sizes to 0201s
Processing of Cut Tape with Short Leaders (<5-10 Pockets)
Value Engineering and DFM
Concurrent engineering
Design for Manufacturing (DFM)
Other DFX and Value Engineering
Initial pilot and production builds and initial testing: flying probe, 5DX
Tooling, fixture and jig design and development
In-House Engineering and Supply Chain Expertise
Ability to produce quickly without significant documentation
Expert collaboration between in-house design, product, test and manufacturing engineering teams
Development of manufacturing quality plans, and documentation to assist in your regulatory compliance
Development of manufacturing processes using Lean methodologies
Integration
Sub-systems integration and initial system testing
Manufacturing Transfer
NPI Gateways and Manufacturing transfer to your business unit of choice
Supplemental Design Services and Support
Design Centers in Denver and Milwaukee for Additional Expertise
Design verification and validation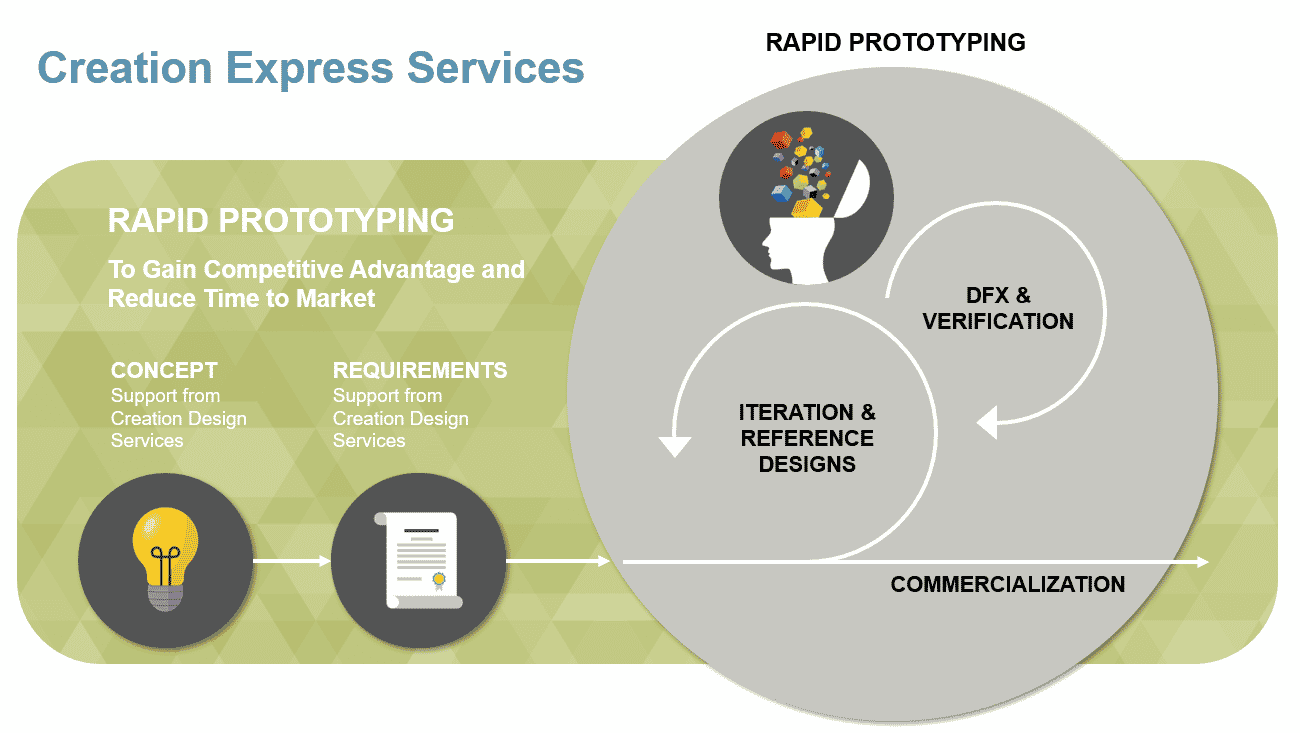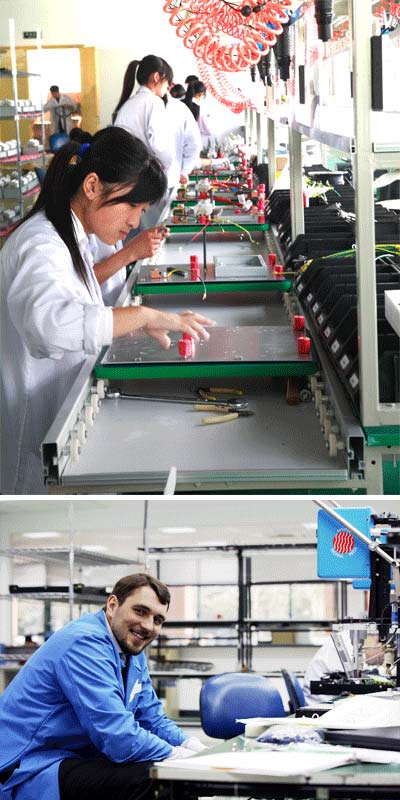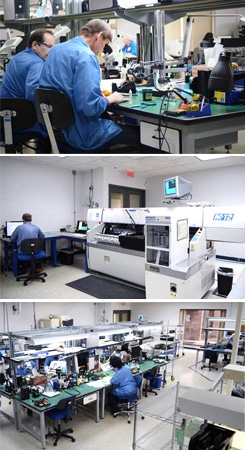 Creation Express Services: Dedicated Prototyping Center In Colorado
All of Creation's manufacturing business units around the world have excellent product, manufacturing and test engineering teams that are experts in NPI and manufacturing transfer.
And through our Design Centers in Denver and Milwaukee, we offer prototyping as a core function of turnkey product design.
But Creation Technologies also offers our customers Rapid Prototyping and swift validation as a standalone service through Creation Express Services.
Creation Express Services' Rapid Prototyping Center has dedicated prototyping cells, equipment and expert personnel to ensure your products are engineered for success.