30+ Years Experience in Product Development. 400 Complex Design Programs. 7,000 Product Launches since 2010 Alone.
OEMs are facing immense pressure to design products that are increasingly intelligent and personalized for each of their markets, customers and end users.
To stay ahead of your competition, you must be able to react quickly and confidently to capitalize on new market opportunities and mitigate risk in product development.
Creation Design Services can equip you with all of the product development resources you need.
Read our thoughts on smart choices when outsourcing software design.
Turnkey Product Design AND Manufacturing Experts.
Whether you're responsible for upholding the legacy of product innovation at a Fortune 500, or are leading the engineering team for a startup with plans to revolutionize an industry, you can rely on Creation Technologies' proven track record of delivering innovative products, excelling in program sizes ranging from several hundred thousands to millions of dollars.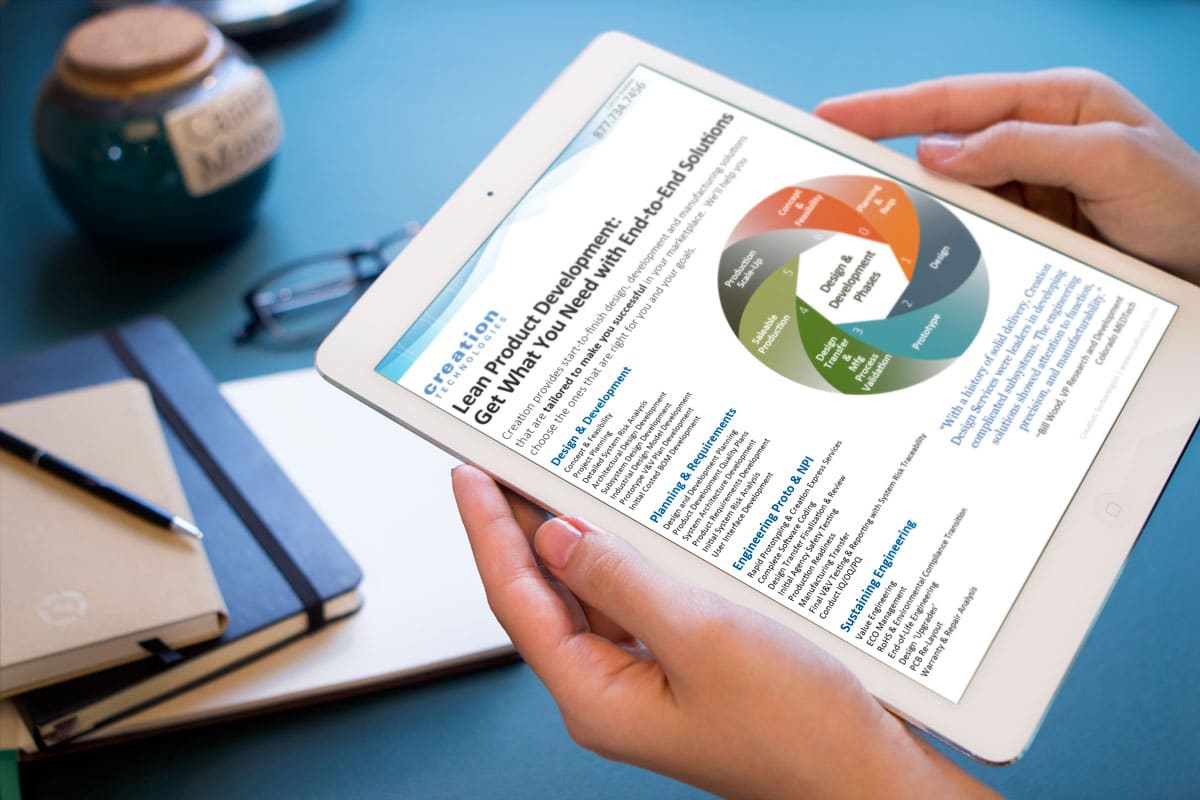 The Correct Solution, the First Time
"One of the fundamental reasons we are pleased with Creation Design Services is that the engineering approach is always based on deliberate and complete planning. This creates the quickest path to the correct solution, the first time. We get consistent commitment to the triple constraints of schedule, cost, and quality."
Chief Operating Officer, RFID Communications OEM
Outperform your competitors. Get products and services that grow your market share with help from the Lean Product Development Engineers of Creation Design Services.
Planning and Requirements
Design and Manufacturing Transfer
Be Agile and Flexible in Your Product Development
Creation Design Services provides complete product development solutions that go toe-to-toe with the best in the business because of our engineering capabilities, our project management approach, and our phase gate design and development controls.
Each of our design programs is tailored to each set of customer requirements.
Our processes are designed to be agile and flexible, not rigid and stiff.
That means you can be agile and flexible, too.
Using our product development process, we'll help you get your products to market ahead of your competition, reduce your overall development costs, and improve quality over the entire product lifecycle.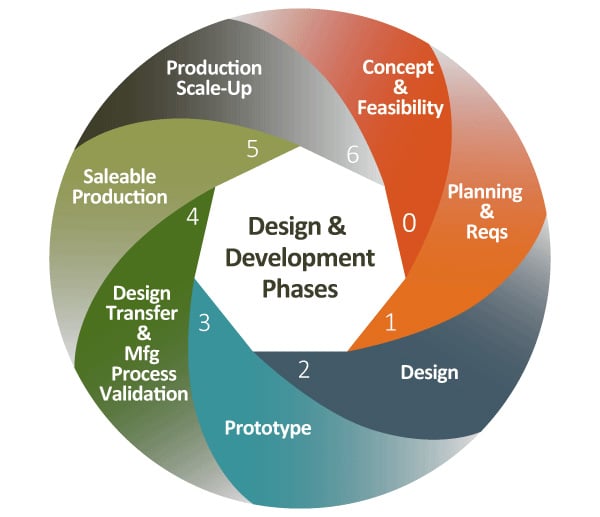 Once your well-designed products capture your initial market, Creation's team will help you maintain your foothold and increase customer loyalty through Sustaining Engineering and Aftermarket Services.