Remove the waste from your logistics.
Short lifecycles, global transportation routes and high-value products make logistics management a challenge for OEMs.
Supply chains in the EMS industry are complex and tightly integrated.
With customers and channel partners making increasingly specific requests for product delivery, many OEMs find themselves allocating a significant number of resources to manage logistics for the many moving pieces.
When it comes to logistics, there is a tremendous advantage to working with a provider that can satisfy both your manufacturing and fulfillment needs, and has proven experience across geographies.
When You Have to React, React Quickly.
With 14 manufacturing facilities in 4 countries and an International Procurement Office in Shenzhen, Creation has years of optimizing global transportation for our own materials as well as for our customers' products.
This intelligence not only offers you gains in efficiency and improves your distribution lead times, but it also improves your reaction time to changes in the supply chain — and puts you in a position to anticipate challenges, as well — all od which enables you to offer your customers more agile solutions, while mitigating your overall risk.
Disastrous events like Hurricane Sandy further underscore the need for strong logistics management and planning to ensure business continuity.
Get the 24/7 Visibility You need. See Your End-to-End Supply Chain through Creation's Vision Customer Portal.
Accessible through any web connection, Creation's Vision Customer Portal enables you to track product throughout the manufacturing and delivery process.
Full product traceability and asset-tracking, from WIP to your end-customer
24/7 access to supply chain and logistics data through Vision Customer Portal
Carrier method, class of service, shipment tracking and proof-of-delivery
On-hand, WIP and in-transit inventory reporting
Upstream materials planning
Curious about Creation's Vision Customer Portal?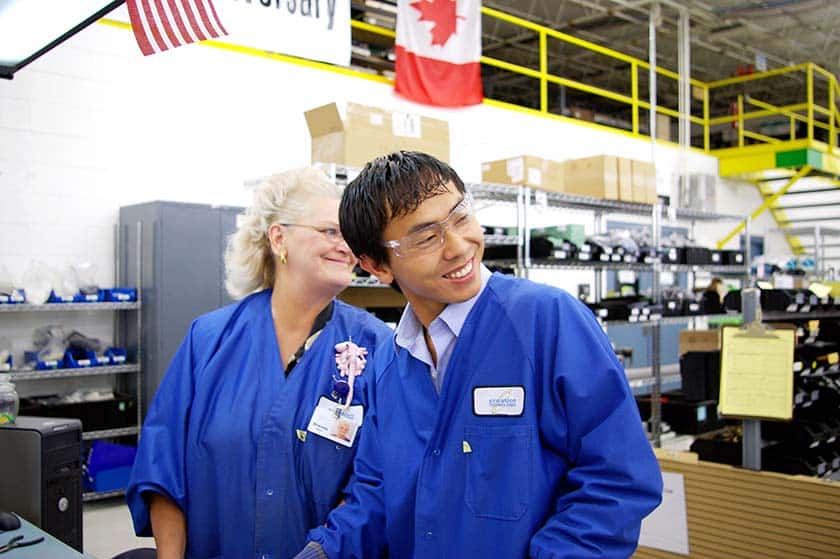 Strategic Inventory Management
Mitigate risk and improve your cash flow with smart, customized inventory management and supply programs.
Creation can help you implement a production and delivery strategy that's optimized specifically for your products, geographies and customers.
Strategic Inventory Management
Tailored Product Supply Programs for Optimized Speed, Flexibility, Cost and Inventory Management
Vendor-Managed Inventory (VMI), Consignment and Flexible Inventory Models
Order Configuration for Simple or Complex Products
Spare Parts Management
Local Warehousing
Strategic 3PL Relationship Management
Integrated Logistics & Fleet Carrier Management
Improve cycle-times and streamline your supply chain with Creation's worldwide logistics services.
Integrated Logistics and Fleet Carrier Management