Manufacturing and Integration
Complex products? Rapid technological shifts? Hundreds of product lines? No problem.
No matter your company size or market focus, the benefit of outsourcing your electronics manufacturing to a large, full-service EMS provider like Creation Technologies is that you can tap into valuable expertise that you can leverage today and tomorrow.
Take full advantage of evolving technology and regulatory landscapes, confident that your EMS provider has the wherewithal to keep pace.
Leverage your R&D investment by working with Creation Technologies, a global EMS Provider that is attuned to technology innovation.
Benefit from Creation's breadth of expertise across engineering disciplines, technologies, regulatory requirements and industries.
Tap into Creation's Electronic Manufacturing and Systems Integration Expertise to Deliver Better Products to Your Customers.
Unparalleled Professionalism, Expertise & Flexibility
"I can't say enough about the level of support offered by the GM, our Customer-Focused Team Leader and the rest of the team. Creation embodies professionalism, expertise and flexibility to a level I have not experienced in my dealings with other full-service contract manufacturers."
Director of Operations, Medical OEM Specializing in Wearable Technology
Full Systems Integration, including Large, Electro-Mechanical
From backplane to burn-in, gain a faster, cleaner turnaround on customer order fulfillment with a system that arrives on your dock already fully assembled and tested.
Integrated systems manufacturing and systems test account for half of Creation's revenues.
Creation's Core Systems Integration Technologies: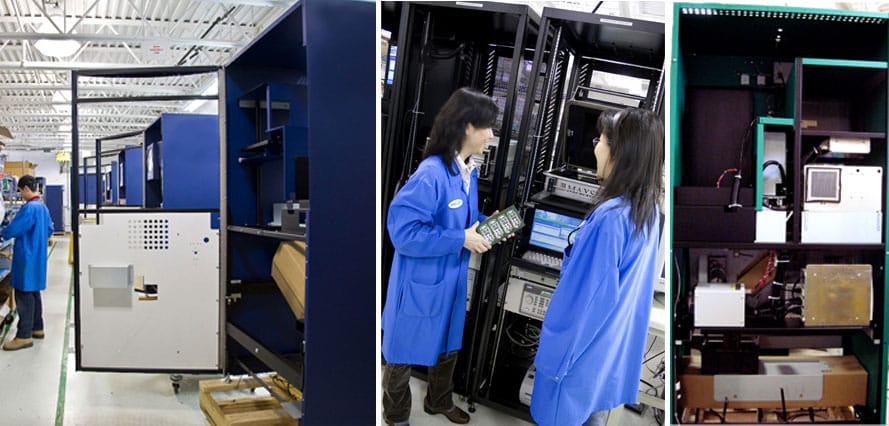 1,000 Fortune 500s & Emerging Leaders
Since 1991, Creation Technologies has worked with nearly a thousand emerging leaders and Fortune 500 OEMs in our 14 manufacturing locations around the world.
We've manufactured and optimized tens of thousands of electronic products, from complex, precision life sciences devices with thousands of placements, to encapsulated marine lighting systems.
Draw on Creation's experience to explore new directions. Take advantage of a close working relationship with the experts on your Customer-Focused Team to capitalize on unexpected opportunities with both your current and next-generation products.
Leverage Creation's Industry Expertise
Creation Technologies produces some of the most complex and technologically advanced products in the world.
Leverage our experience deploying advanced technology across markets, from the high-growth to the highly regulated.
Electronic Assembly and PCBA
PCBA for Your Products… Simple or Complex
Leverage rapid technological shifts that play a crucial role in successful product roadmaps.
Partner with a design-through-aftermarket EMS provider with broad expertise in current and emerging technology, with a foundation in electronic assembly, testing and supply chain management.
Creation's Core PCB Manufacturing Technologies:
Engineering prototyping and specialty low-volume manufacturing
Low-to-High Volume PCB Assembly (PCBA)
Complex double-sided PCBs, flexible circuit technology
Ultra-fine pitch (0201), μBGA, double-sided BGA
Automated conformal coating, potting and encapsulation
Complex RF Electro-Mechanical
Lead-free wave and automated selective wave soldering and complete RoHS-compliant assembly
Clean-room environments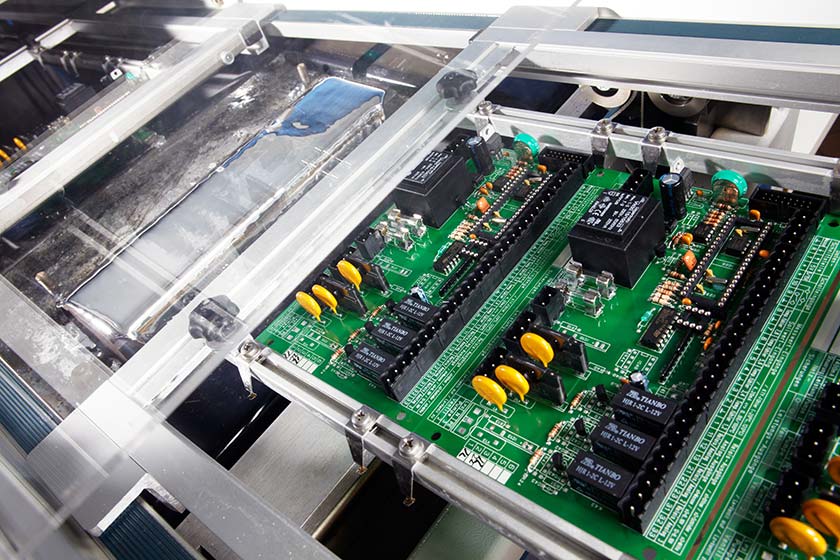 Creation Technologies Featured on Fox Business News
Creation Goes Prime Time: Fox Business Channel Shoot
Creation recently made its television debut as part of the Fox Business segment, Manufacturing Marvels.