Make your after-market offering strategic and profitable.
You've secured new business with your ideal customers. Will your service, repair and upgrade solutions keep them coming back?
No matter your industry, how you support your products after they're built and sold is just as important as being innovative and price competitive.
For high-value and complex products, the best way to increase customer loyalty is to provide an after-market solution that delivers.
This is especially true as sustainability becomes a more critical factor in the purchasing criteria.
After-market programs should be designed specifically to meet the needs for each of your product lines and enable you to provide a clear benefit to your customer.
Partnering with Creation Technologies to manage any aspect of your After-Market requirements can give you a significant competitive advantage.
Learn How Design for Environment Can Benefit Your Business.
Proactive Solutions for Your Customers
"Creation has been very flexible for us and the team is very willing to suggest new and different methods to meet our changing needs. They are very dedicated to quality, and work with us to determine root causes of failure to provide feedback and solutions to our customers in the field."
Senior Buyer, After-Market Division of Industrial Controls OEM
Strengthen Your Customer Loyalty and ROI with Creation Technologies After-Market Services
Direct fulfillment, warehousing, inbound and outbound logistics and product tracking
Spare parts management
Advanced exchange / 'B' stock management
Warranty, repair and refurbishment
Failure analysis, component de-bugging, hardware and software upgrades
Sustaining engineering
Product end-of-life support: take-back, tear-down, recycling and asset utilization
Green services for environmental compliance
Business systems and portals designed for maximum quality and visibility
To learn how Creation can tailor an AMS solution that fits your needs, please contact our Business Development team any time.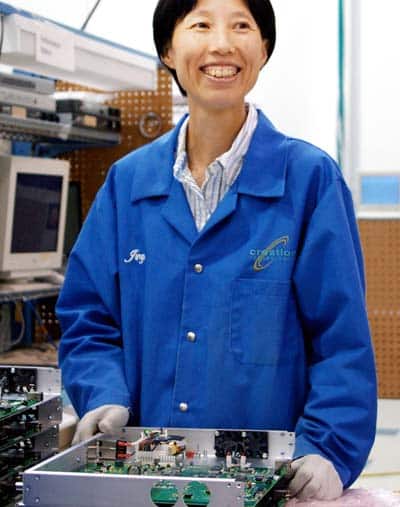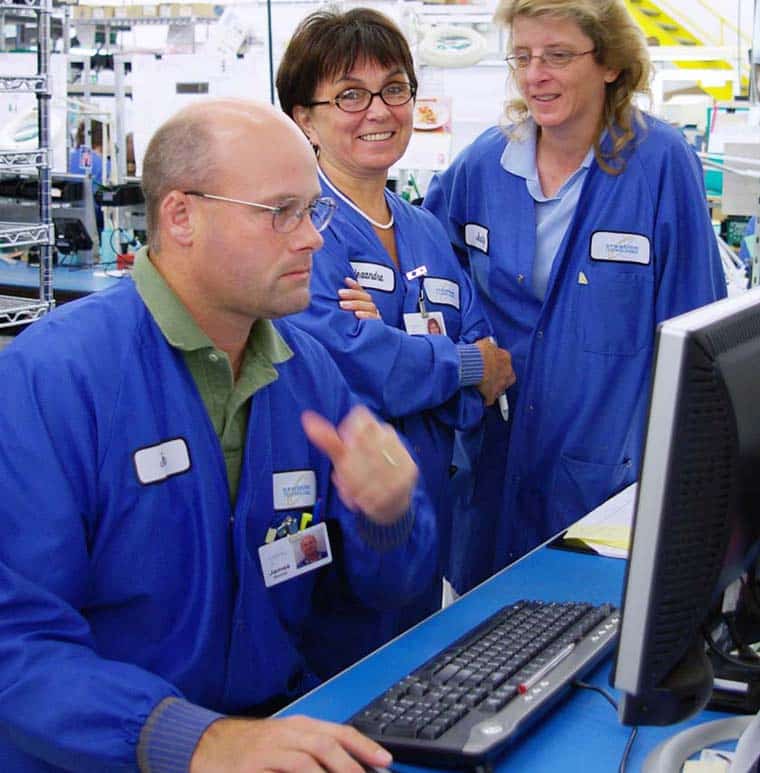 Flexible Pricing and Service Agreements
Tailor-Made for Your Unique Needs
After-Market Solutions Tailor-Made for You and Your Customers
Creation's After-Market Services are like all of our solutions: tailor-made for you, designed for fast delivery to your customers, and backed by the expertise and consideration that only comes from having a true product design-through-end-of-life EMS solution.
Flexible Pricing and Service Agreements
Creation Technologies has expertise creating the flexible pricing models and service agreements that we know are essential for after-market services to make sense as part of your outsourcing strategy.
Any Creation Location as Your Repair Center
Choose Your Repair Center from Any Creation Manufacturing Facility
The beauty of Creation's regional business unit model is that any one of our manufacturing facilities around the world has the infrastructure and expertise to support your after-market services needs.
No need to select from only a couple of repair centers.
Creation Six Sigma experts set up dedicated cells for your after-market needs that are optimized for Lean process flow and fulfillment, just like with regular production.
Continuous Improvement with Integrated Feedback Loop
Your Products are Refurbished by the Same Experts that Manufacture Them
The Creation Technologies Customer-Focused Team that supports your after-market requirements is the same team that builds your product in the first place.
You benefit from a built-in feedback loop for Continuous Improvement.
The same Creation team:
Identifies opportunities for improvement (OFIs) in after-market service
Flags these OFIs for you in DFX reporting and recommends improvements
Processes the engineering changes, pipelines new materials, reconfigures test strategy and incorporates the improvements into your products in production
Collaborates with Creation's Design Services team who uses the insight to improve your next-generation products