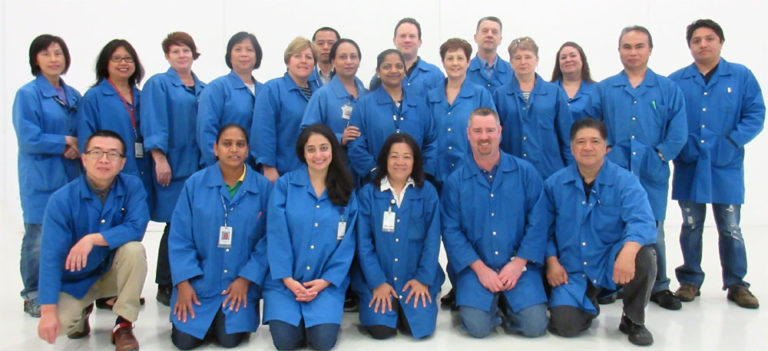 There is an old saying in business that the customer always comes first.
I disagree!
Why? The saying is incomplete.
I believe in any business relationship, the best results occur when the customer always comes first….and the provider is purpose-built to deliver.
In seven years as a Customer-Focused Team Leader (CFTL) for Creation Technologies in our Mississauga business unit, I have learned that the key to delivering great customer service is having a great team that's intentionally built to understand and deliver what our customers need.
If it weren't for the amazing people I go into work with every single day, I wouldn't have any customers!
Like everyone at Creation, I was extremely proud when it was announced that our company was the recipient, for the second year in a row, of the Circuits Assembly's Service Excellence Award for 'Highest Overall Customer Rating'. This award is based solely on third-party feedback direct from the customers of all participating EMS companies.
Winning the Highest Overall Customer Rating award in back-to-back years says two things to me:
• Creation Technologies has been able to deliver a consistently great customer experience.
• Our business model is the right one to deliver great products and solutions while providing exceptional service.
Anyone who's worked in the EMS industry knows that staying consistent and credible with customers is not easy. It is something that takes a team effort and requires a lot of flexibility.
Before I wrote this post, I asked my Customer-Focused team for their thoughts on how Creation works with our customers to make them successful. Here's what we came up with.
5 Essentials for a Great EMS Customer Experience
1. Be Available
Our Customer-Focused Team's goal is to build genuine relationships with our customers – business relationships and personal relationships. Creation's model is designed so that we act as an extension of our customers' teams. We want customers to know they can pick up the phone any time, that communication isn't limited to task-oriented emails, that we want to talk to them!
Sometimes we even call just to say hi!
2. Be Understanding
When we're working with a customer, we want to make sure that we have a clear understanding of their needs. The best way to do that is to talk to their team regularly to find out what their priorities are, and how we can help adjust what we're doing to make the right things happen.
We know that their customers' needs are changing all the time, too.
3. Be Responsive
I've heard from my customers many times that some prior EMS providers struggled to get back to them in a timely manner, even for the simplest questions.
When a customer comes to our team with a question, we may not have an answer right away, but I guarantee we will immediately acknowledge their concern and let them know we are working on it. Our customers tell us in our weekly meetings that they appreciate that responsiveness.
4. Be Dependable
Holding ourselves accountable means that we can follow through on commitments. Open communication within our team is crucial. When we're all on the same page, we can work together to make sure that what needs to get done, gets done.
5. Be Proactive
This one is near and dear to my heart as a team leader. When we're adding to our team, I look for people that want to go that extra mile. For our customers, this delivers that relationship and service that goes 'above and beyond'. For our Creation team, this means an environment that helps us all succeed in our roles and delivers the personal satisfaction that's essential for long-term retention and success.
Just like the Pursuit of Excellence in Continuous Improvement, Creation Technologies will always work on finding new ways to provide a great customer experience.
But I'm very proud to be part of a company that has a track record of award-winning customer satisfaction.
And I also happen to believe I have the best customers and Customer-Focused Team at Creation, even though I know every Customer-Focused Team Leader feels the same way…