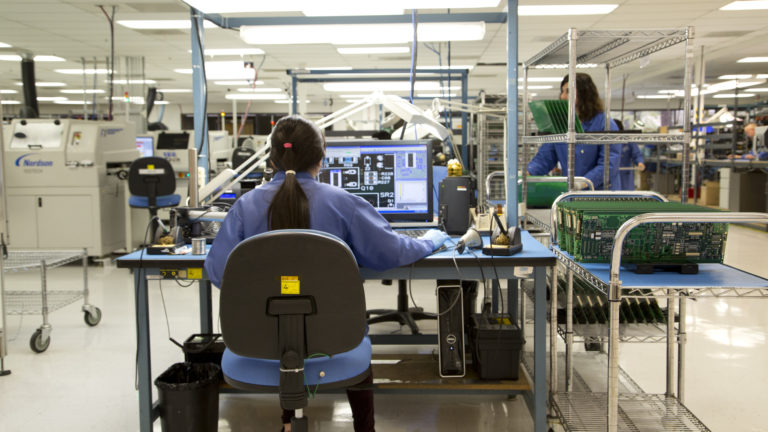 Today, it's more common than ever for medical device OEMs to outsource significant portions of their design and manufacturing. The medical industry's many regulations make this process especially complex.
As Director of Regulatory & Quality for Creation Design Services, I'm often asked about our capabilities across the product life cycle from design through after-market support. Here are a few questions I hear often.
1. Do You Have Proven Medical Experience?
The bottom line is, medical device OEMs want a partner with experience – especially regulatory experience.
Off the bat, they are probably going to ask about our FDA-registered product portfolio. They want to see that we have experience working with other companies in the industry.  Much of this information is actually public knowledge that can be found on the FDA website.
Medical OEMs are also looking for regulatory expertise that spans the entire product lifecycle – a partner that can take a drawing on a napkin and see it through to manufacturing transfer, all while meeting FDA requirements. That positions them for a successful 510K or PMA submission experience.
 2. Can You Provide Manufacturing AND Design Services?
Creation's customers today want a full turnkey solution. They are looking for support from the minute they walk in the door with an idea, through the shipment of their first manufacturing pallet, to sustaining engineering at a product's end-of-life.
Why?
A design partner offers medical device OEMs an immediate, expert way to supplement their product development teams.
This could mean adding capacity in existing areas to meet time and cost targets.  This could also mean adding functional expertise in product development, test fixture design, test engineering, component obsolescence redesign, value engineering, etc.
No Nasty Regulatory or Quality Surprises
Experienced design engineers who understand the regulatory documentation and submission process help make the transition into manufacturing seamless.
Experienced manufacturing teams who understand the regulatory requirements in a volume production environment help keep auditors and end customers satisfied and safe.
When both the design and manufacturing teams are working cohesively and have a standardized process, any issues can be easily and proactively identified, communicated and solved.
An integrated design and manufacturing team streamlines the New Product Introduction process and ensures consistency from cradle to grave.  From accelerated speed-to-market to higher-quality products, this saves medical OEMs both time and money.
3. Can You Support My Product Once in the Field?
Attention to a product shouldn't end when the device leaves the manufacturing floor. Every medical OEM should target EMS providers that offer after-market services like firmware upgrades, repairs, routine calibration and service.
After all in the medical industry, an OEM can't tell their customer, "Just put it in a box and send it back to us."
From a regulatory standpoint, the product needs to go back through a formal process. All modifications must be documented in the DHR – Device History Record – and the provider must be able to provide a detailed record of those changes that are traceable, by serial number, back to that device.
After-market and end-of-life support processes must also take health and safety into account. For example, repair or calibration procedures may need to include decontamination or similar elimination of risk – both to the provider's employees as well as to the ultimate end user.
At the end of the day, medical device OEMs can trust their outsourcing only to an experienced EMS provider that understands the product life cycle requirements of this highly regulated environment. Questions like these help companies qualify new outsourcing partners. 
Lucky for me that in my role at Creation, I get to say 'Yes' to all three.
To learn more about Creation Technologies, be sure to attend "Getting More Bang for Your Buck: Innovating within Cost Constraints" , at BIOMEDevice in Boston, MA on April 14, 2016.