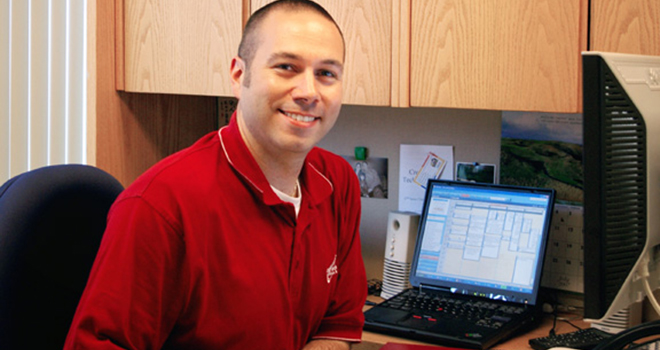 What do you think of when you hear the word "entrepreneur"?
A genius?
A millionaire?
An inventor?
Who comes to mind when you think of entrepreneurs?
Steve Jobs?
Bill Gates?
Debbie Fields? (Founder of Mrs. Fields cookies, one of my personal favorites. Yum!)
Hearing the word, 'entrepreneurs', I think that most of us conjure up images of famous business founders or owners. Or perhaps the images are of our family members or friends who have gone into business for themselves.
I would be willing to bet that, for most of us, the first image that comes to mind is not of ourselves.
Am I right?
Yet, at Creation, entrepreneurs are exactly what we're encouraged be…to think like entrepreneurs, and act like entrepreneurs.
Entrepreneurship is one of Creation's six Core Values, and for good reason.
In the dictionary, an Entrepreneur is defined as:
"a person who organizes and manages any enterprise, especially a business, usually with considerable initiative and risk". Entrepreneurship is defined as demonstrating a spirit of "initiative and risk-taking in the way we perform our day-to-day roles and responsibilities".
So how can we become more entrepreneurial? And why would we want to?
I believe it boils down to three factors:
Sense of Ownership
Perseverance
Dissatisfaction with the Status Quo
3 Characteristics of Entrepreneurs
#1 Sense of Ownership
At Creation, we're fortunate to have the opportunity to purchase shares in our own company and literally become owners. You don't need the shares or stocks, though, if you work for an organization where you don't have this opportunity or if you aren't in a position to invest.
Shares or not, we can all act like we're owners of our company.
Owners take responsibility for results, look for positive ways to solve problems and remove obstacles, and do what needs to be done without being asked or told. Sounds good to me.
#2 Perseverance
One of my favorite definitions of Perseverance is, "picking ourselves up one more time than we fall, or are knocked, down."
I always think of Rocky Balboa in pretty much every one of the Rocky movies. No matter how much of a beating he took, he always found the strength and courage to get up off the canvas and ultimately prevail over the 'villain'.
In the workplace, this strength and courage translates into pursuing improvements even in the face of failure, criticism and fear.
The most successful entrepreneurs I know never give up.
#3 Dissatisfaction with the Status Quo
The minute we let satisfaction settle in to our daily outlook, we invite disaster. Try driving down a winding mountain road using only your rearview mirror!
That's the best metaphor I can think of to describe an individual, team or organization that gets overly caught up in yesterday's successes.
We all need a healthy dose of dissatisfaction with the way things are, even if we just made significant changes yesterday. Continuous Improvement is rooted in this mindset.
This doesn't mean we shouldn't celebrate achievements. We should.
We just need to remind ourselves that successfully navigating the hairpin turns behind us was exciting. And that there's an endless road full of challenges ahead.
So let's look through the windshield and identify our next opportunity.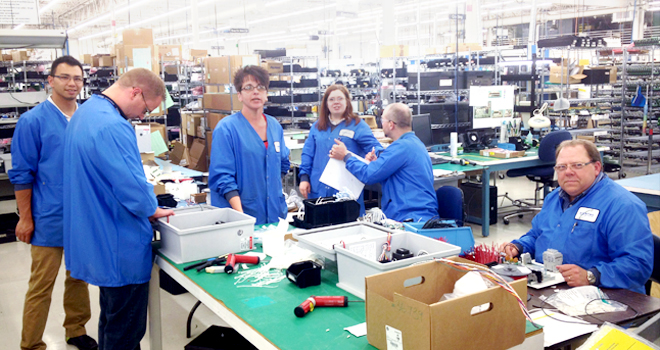 So what does Entrepreneurship look like at Creation Technologies?
I can think of so many real-life examples, like…
…The person who drove 5 hours to hand-deliver a shipment to a customer because it was produced after the last overnight truck had departed.
…The business unit leadership team that spent the last day of the month working in Manufacturing to ensure our shipping commitments were met.
…The countless regular and daily kaizens that use the best ideas of our people, customers and suppliers to drive improvements in quality, safety, materials, cost and throughput.
…The members of our production teams who proudly lead our customers and prospective customers on tours through their work areas.
There are endless other examples where individuals and teams show this entrepreneurial spirit of initiative and risk-taking. At Creation, Entrepreneurship is about going "the extra mile" for a teammate, customer or supplier.
And it's always worth it.
How about you? Are you an entrepreneur? Do you see yourself as an owner? Do you have the spirit of "Rocky"? Are you using the windshield or the rear-view mirror?
What are the examples of Entrepreneurship you can share?