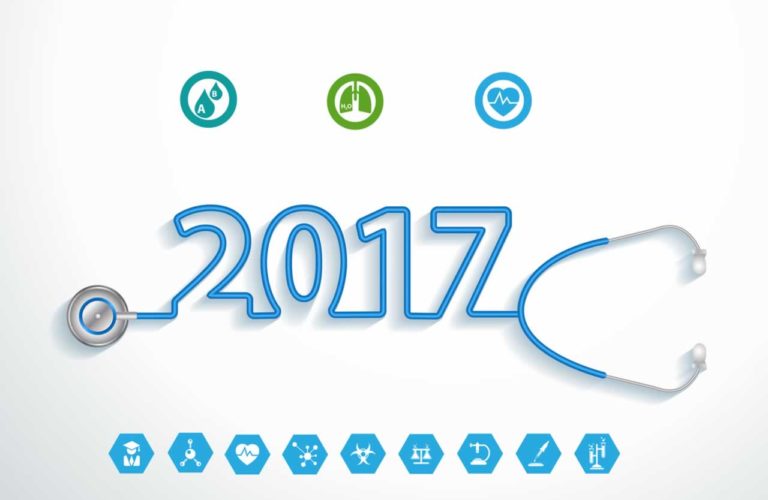 The start of a new year always brings people a sense of optimism. For those in the medical technology industry, it is the prospect of new innovative devices and solutions that will better humanity.
But for all the good that medical devices bring, the industry itself is complex, filled with many regulatory requirements and barriers. It is also a very competitive field, where every OEM is looking for any advantage to differentiate itself.
In the ever-changing landscape of the medical technology industry, there will always be new threats as well as new opportunities. Being aware, equipped, and adaptable is the key for OEMs to stay ahead of the game.
These 17 medical device trends may give you a glimpse of what to expect in 2017. Which ones have already affected your team or business model?
The Continued Rise of Wearable Tech – Wearable medical devices like glucose monitors and exercise trackers are projected to experience double the revenue growth of the overall device market. The global wearable device market was valued at over $13.2 billion in 2016.
Solving Cybersecurity Threats – The Internet of Things (IoT) has made it possible for medical devices to be smarter and more predictive when it comes down to patient care. The downside to devices connected to the cloud is the possibility of hacking. Expect OEMs to put a higher emphasis on cybersecurity in 2017, especially around HIPAA data protocols and exchange mechanisms.
Mergers Spur Growth – In the past few years, medical device OEMs have used mergers and acquisitions to boost growth. In 2015 and early 2016, there were over 150 major medical device company acquisitions and mergers. Expect that trend to continue in 2017.
The Trump Effect – With the new presidential administration about to begin, there is a lot of speculation on how this will impact the health care industry. Look for the industry to try to work with the new administration to lower medical device user fees (MDUFA) and improve the FDA regulatory process.
Increased R&D Spending – Innovation is what drives this industry. Medical device OEMs spend an average of 7% of revenue on R&D, which is more than most industries.
Steady Revenue Growth – The medical device market is expected to experience steady growth in the next half decade, although it will be by a small margin of 2.8 percent annually.
The Collaborative Care Movement – Medtech hardware and software companies will play a larger role in this movement, which encourages a well-rounded, collaborative effort between physicians, family members and caregivers. The goal is to provide the best possible care and attention to the patient.
Betting Big on AI – Despite criticism about the exact ROI of artificial intelligence (AI), large companies like IBM have still invested significant capital in the last few years on the technology for its medical devices. This year, smaller companies are expected to also experiment with AI in their products.
Medical Device Impact on Behavioral Health – Hand-in-hand with the Collaborative Care Movement, expect further growth in behavioral health diagnostic tools to help patients self-treat symptoms of conditions like depression, anxiety, and PTSD.
Hospital Consolidation – More than 100 hospital consolidations occurred in the USA alone in the last half decade, leading to fewer buyers. The trend of consolidation is expected to slow down in 2017 due to a tougher consolidation approval process.
The Emerging Technology Experiment – Emerging technologies such as drones and AI are expected to be tested out more by medical device OEMs in 2017. Companies will evaluate how these technologies impact their business models, needs, and operations.
Focus on Women's Health Technologies – More companies and startups are developing innovative products and services to address childbirth, contraception, and medical conditions specific to women.
Don't Sleep on Sleep Tech –Many of the most inventive and intelligent new gadgets were introduced this month at the Consumer Electronics Show (CES), the biggest consumer technology tradeshow in the world. One of the hottest digital trends was 'Sleep Tech', devices and diagnostic tools for sleep and stress reduction.
Robots go to Rehab – This year, expect to see robots being more prevalent in the rehabilitation sector. They have been instrumental in helping people with Parkinson's disease and those rehabilitating their hand functions as a result of a stroke. Digital Health recapped some of their favorite rehab robotics in their CES 2017 review, here.
Cardiovascular Advancements on the Rise – According to a report by GlobalData, cardiovascular innovations are trending upwards. Two specific cardiovascular innovations—coronary bioresorbable vascular scaffolds (BVSs) and peripheral drug-coated balloons (DCBs) have made regulatory progress in the past year.
Larger Presence of 3D Medical Printing – According to the US International Trade Administration, in 2017, 3D medical printing technology is expected play a larger role in the development of innovative new devices, including applications for surgical planning and biomaterials.
New Changes to EU Regulatory Requirements – The EU will be issuing newer and tougher regulatory requirements for medical devices, including a separate one for in-vitro diagnostic devices.
Like every year, the medical device sector will experience technological advancements as well as industry challenges. Hopefully when 2017 is all said and done, the innovation and passion within the industry will continue to push the needle forward and make global health care better.