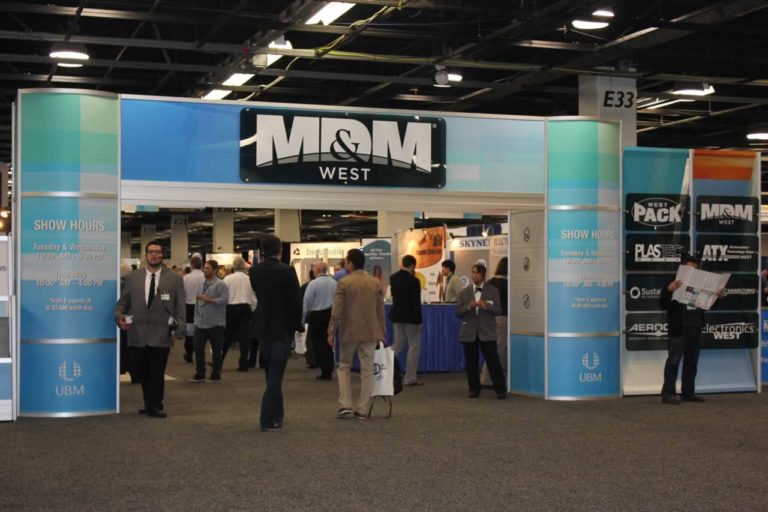 Let's be honest, tradeshows can be a bit crazy. With massive exhibition spaces filled with an infinite amount of people, booths and conference sessions over multiple days, it can sometimes be overwhelming to make best use of your time (especially if it's your first visit to a particular show).
While MD&M West is not as big as a CES or Comic Con, it is one of the largest medical technology tradeshows in the world, attracting more than 20,000 engineers and executives.  It's a great place to be.
Because designing and manufacturing medical devices is a huge part of what Creation does best, we enjoy making the annual trek to Anaheim, CA  (really not so much a trek as a hop, skip and a jump from our San Jose location) to exhibit, network and learn about the trends in the industry.
For medical device OEMs planning on attending MD&M this February, we created a guide based on our experience that will help you maximize your time, conserve your energy, and get the most ROI out of your trip.
Do Your Homework
This might seem like common sense, but it is always a good idea to get familiar with the lay of the land ahead of time and start planning.
You wouldn't go to Disneyland without mapping out which rides or shows to visit first would you?
Save Time, Register in Advance
The first thing you want to do is to preregister for the show. Doing this in advance helps you get set up and ready to go so that you are not spending your first hours standing in lines.
Scout Your Prospects
Next, look at the list of exhibitors on the MD&M West website and determine which booths you want to visit, whether an EMS provider or a plastics manufacturing specialist. You also want to plan your visits based on proximity. Try setting up meetings in advance.
Our suggestion is to visit the websites of the companies that you are interested in. Create a spreadsheet and make notes on each, so you have their basic information (their services, location, clients, etc.) available and you can prepare questions you want to ask. In the spreadsheet, also put down their booth location. Download and print out a floor map as well.  The MD&M West team does a great job of making this easy.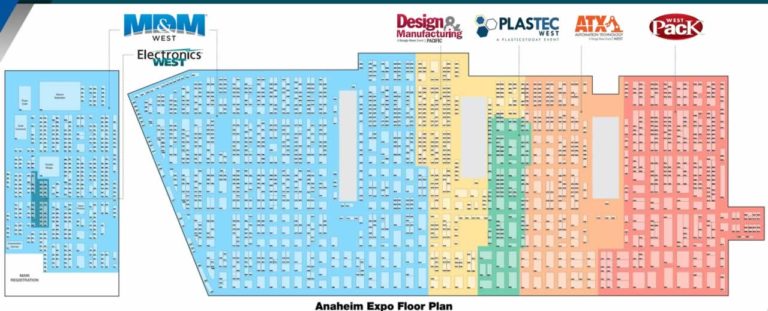 Be 'In The Know'
You also want to go to the conference schedule to see what learning sessions, keynote speeches and networking events are must-dos. With MD&M West, you have the option to export the schedule via email, spreadsheet or print. Remember some sessions are free while other conferences and workshops have fees (for which you might have to register or pay in advance).
Beat the Clock
With multiple things going on simultaneously during an event, time management is crucial if you want to maximize your productivity. Being aware of the schedule and peak times will help eliminate delays, lines and missed opportunities.
Get Ahead
Without question, you want to be early every day (especially the first day).
Since MD&M West opens at 10 am, it is best to head to the Anaheim Convention Center before 9 am to beat the rush. The parking lot and late-morning shuttles fill up very quickly. Typically, the first two days are the busiest, while the crowds thin out drastically on Day 3.
"Do" Lunch
The lunch crowds are also large, so unless you consider waiting in a 50-person line a prime networking opportunity (do you want chicken or beef?), you are better off going to the concessions or Starbucks during off-peak hours (example: 11 am or 2 pm).
For those who are not feeling the food at the convention center, there is a food court on the first floor of the neighboring Hilton Anaheim with faster and cheaper dining options. But those get crowded as well.
Remember, MD&M West is a marathon not a sprint. Makes sure to pace yourself for the three days and don't try to do and see everything. Take breaks during the day, whether that is a walk outside or resting on any free comfortable chair in the hallways.
Dress for Success (and Here We Really Mean Substance over Style)
The most important item you can pack for MD&M West is good walking shoes.
The exhibit floor at the Anaheim Convention Center is over 800,000 sq. feet – so that is a lot of walking!
The majority of people dress in business casual, so unless you have a crucial meeting, you can leave your shiny shoes or heels in the hotel room.
Bring It
On top of attire, bring a backpack to hold water, snacks, business cards (we know you wouldn't miss this!), a notebook, and room for all the brochures and free swag you will be collecting at the booths you visit. From laser pens to t-shirts to the candy that keeps you going – collecting free swag is the best part of tradeshows!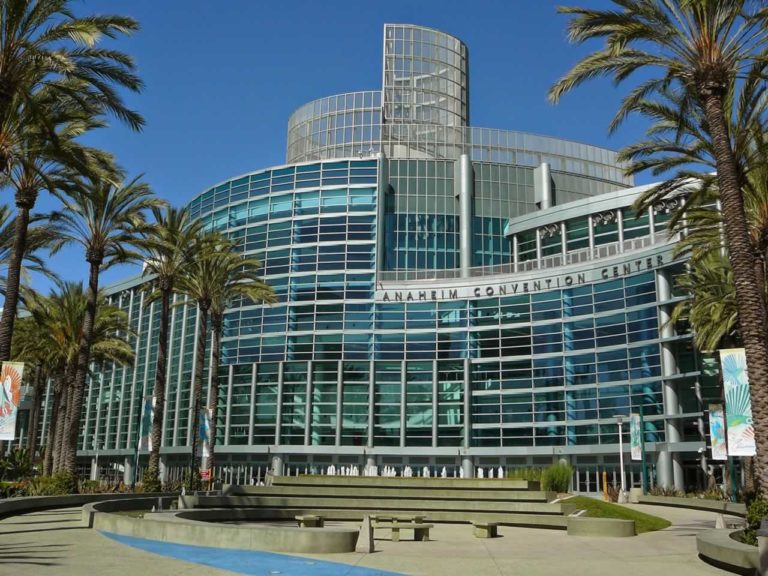 Meet and Mingle
Conferences are not solely about fulfilling immediate business goals and closing deals onsite.
Professionals in every industry recognize the value of building relationships and having fun together to recognize alignment and shared vision – at Creation we know the importance of liking the people you do business with, and at events we have the opportunity to share laughs, games, gimmicks, cocktail hours, impersonators and entertainment at booths and on stage.
Again, pace yourself, it is a three-day show.
Educate Yourself: Network and Ask Great Questions
Whether you are in the market for a new EMS provider or need design assistance, make sure you find the company that is right for you to partner with.
Is This a Fit?
When visiting different booths, come prepared. You only discover if a company is a fit if you ask good, relevant questions. The more specific the better.
For example, if you are looking for an EMS partner, you can ask about:
Traceability and Visibility – Do you have a tool that tracks every step of your work?
Design – Are your facilities ISO 13485:2016-certified and FDA-registered?
NPI – How fast can you get a new product out?
Transfer – Do you have experience with Class I, II, or III devices? (domestic and offshore)
Competitive Analysis
Besides booth visits, MD&M West provides a platform to network. There will be opportunities to meet people within your specific industry, and find opportunities to collaborate or share ideas during different networking sessions or workshops. You will also be in contact with a lot of your competitors – which is not necessarily a bad thing. You can learn from what they are doing well as well as identify what areas you need to improve in.
Make sure to be friendly, give and take business cards, and follow up with your new contacts after the show. You never know how those relationships can benefit you down the line.
Fun in the Sun
Although MD&M West may be a business trip, you might as well turn it into a mini-vacation. There aren't too many places better than Southern California in February.
Plenty of Options
After the show ends on Thursday, you can potentially spend the weekend in one of the several nearby cities like Los Angeles, Palm Springs or San Diego. But perhaps staying local is best. Anaheim is home to Disneyland, which is the happiest place on earth!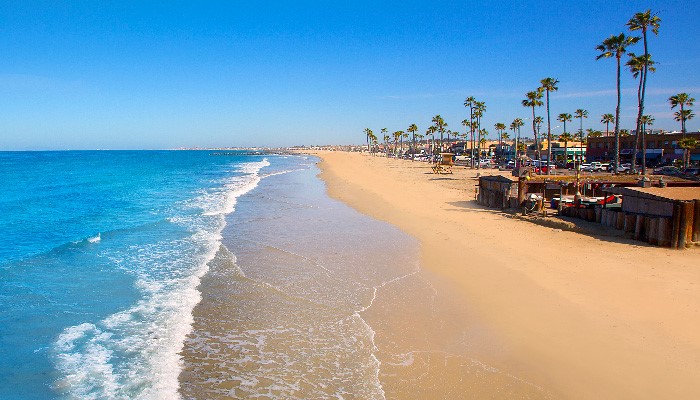 So now that you know what to expect from MD&M West, you can now take full advantage of this great opportunity. After your three days, you should go back home with exciting new contacts, new ideas, and a better understanding on what steps you need to take to be a major player in the medical device industry.
If you are lucky, you will also come home with a nice tan.