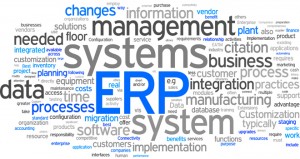 After 6 years on version 11 of Oracle's eBusiness Suite, Creation was reaping the rewards of having a stable ERP system that was optimized and customized to support our needs across key Business Areas like Manufacturing, Finance, Supply Chain, and Engineering.
In late 2010, all of that changed. Oracle announced that version 11 would no longer be supported, and that new capabilities were only available in Release12.
So we embarked on a 12 month journey to upgrade our ERP.
Are you thinking about an ERP upgrade project? Maybe our experience can help.
Along the way, we learned several lessons that apply to any ERP upgrade project, regardless of the vendor or platform. Here are some of our ERP upgrade tips that might be of value to your own journey.
Tip #1: The More Things Change, The More You Must Keep
Them The Same
Lesson 1 is actually in two parts:
1) Expect instability.
With any newly released application of the magnitude and complexity of an ERP system, there will be instability as the vendor constantly issues "fixes" and "patches". Software fixes and patches provide welcome resolution to known problems, but applying patch after patch can wreak havoc on the stability of Test environments for those of us on the implementation side. Ever encountered a function that tested fine one day and fails the next? We have. Seemingly unrelated patches applied could be the culprits.
2) Don't try to do everything at once!
I can't stress this one enough. Constrain the scope of the project to upgrading the application only!
Tempting as it is, don't attempt to upgrade the Hardware or the Operating System at the same time as the application upgrade. This will create too many variables and make it extremely difficult to determine root causes. Is the problem caused by the new Hardware? The new Operating System? The new Application? If you're doing too many things at once, it will be hard to make efficient assessments.
Tip #2: The More Things Change, The More You Need To Test
ERP systems support business processes that span many critical functional areas like Order-to-Cash, Procure-to-Pay, Dock-to-Stock, etc.. During the Testing and Validation process of a software upgrade, it is extremely important for Super Users to perform end–to– end tests using documented test scripts.
The reason for this is simple.
While the "Procure" function may test just fine, and the "Pay" function may also work as expected, the larger end-to-end process of Procure-to-Pay can still fail. You wouldn't just assume an ultrasound machine would work without first performing integrated tests; the same is true for a new ERP system.
Tip #3: The More Things Change, The More Problems You Need To Deal With
Be prepared!
Make sure you have a robust process for logging, prioritizing, tracking and escalating issues. This could be brief daily meetings using an "issue tracker" spreadsheet, or a sophisticated project management mobile application.
Without this robust process, the onslaught of bugs, patches, data fixes, workarounds, and environment refreshes can force the team into a perpetual firefighting mode.
It's inevitable that all major software upgrade projects will have challenges and create unexpected problems. How a team deals with these problems can make the difference between success and failure.
Now….. Does anyone know when Oracle is planning to Release version 13?
These are some of the fundamentals. What other tips would you offer to make an ERP upgrade go smoothly?