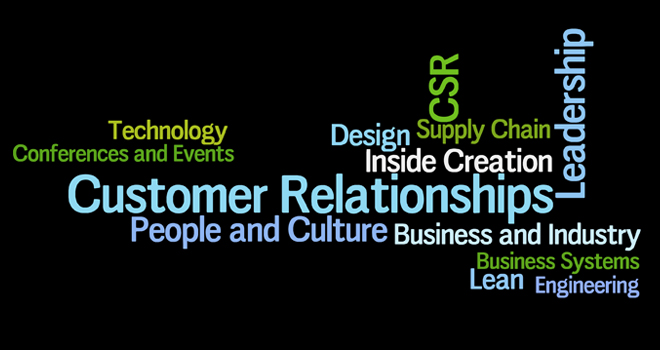 Over the last year, I've really come to appreciate the power of social media and the opportunities to share my experiences and learn from others.
Now, we're really looking forward to bringing this same kind of powerful, open discussion to the online community of which Creation is a part.
Through our blog and other social media platforms, we can now offer additional ways of connecting people—our customers and potential customers, people, friends and partners—to great ideas. We're also excited to have a way to connect with the extended industry community and form new relationships.
We have people with varying backgrounds from across Creation and our partners set to share their experiences and knowledge. We also invite you to contact us if you are interested in contributing!
We hope that you will join us as our blog grows and evolves.
Connect with Creation Technologies Online!
We'd love to connect with you through our new Creation blog and other social media platforms. You can connect using the links below or anytime via our website at www.creationtech.com.
Creation Blog: http://blog.creationtech.com
Creation on LinkedIn: http://www.linkedin.com/company/creation-technologies
Creation on Twitter: https://twitter.com/#!/creationtech
Creation on Facebook: http://www.facebook.com/creation.technologies
Creation on YouTube: http://www.youtube.com/CreationTechnologies
Why Social Media for Creation?
Our goal is to bring our customers, partners and people together through shared interests. We are teaming up to share our experiences from such topics as the art of manufacturing, lean thinking, best practices, team-building, industry and technology, wellness, recruitment and retention strategy, leadership, and even our best chili recipes.
We're looking forward to hearing back from you and having you share your thoughts.
We hope that you subscribe to the blog by email or by RSS or check back often, and we look forward to some great discussion!
What topics would you like to see us cover on our blog? Do you blog?