It is undisputed – product development is very challenging.
No matter what process we follow or how well defined the specifications are, projects never proceed as smoothly as we would like.
This was the theme of our workshop a few weeks ago, when I had the pleasure of presenting 'DFX and You: Making the Transition from Design to Manufacturing' along with Nate Bullerman, Engineering Leader in Creation's Minnesota manufacturing facility.
We partnered with LifeScience Alley as part of the educational sessions they provide to Minnesota's healthcare and life sciences community, and spent the morning with a great group of design engineers.
Watch Nate discuss how tombstoning can be avoided through DFM in the video below.
There's Only One Guarantee in New Product Development
The discussion went something like this… Whether:
The software has a nagging bug
The hardware has an intermittent reset
The enclosure needs to be bigger
The cost is just a bit too high, or
Marketing would like to add "just one" more feature…
The only guarantee in new product development is:
The product you release will be very different than the one you started with.
The recipe for success in product development is in having the skills to manage change and identify risk, while keeping within cost and time constraints.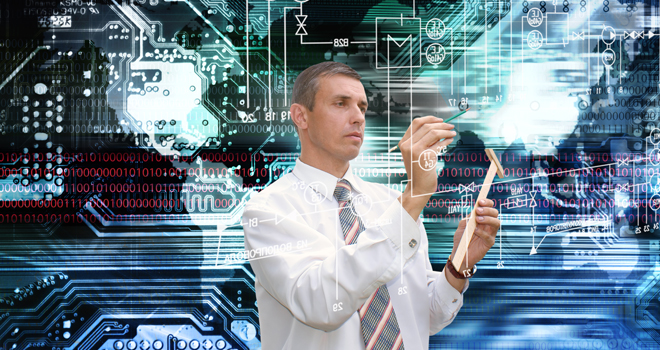 The Big Picture
The demands of product development can be overwhelming for the design engineer.
In fact, so much pressure is often placed on getting a prototype fully functional, often within superhuman time constraints, that little thought is given to the long-term production of the product.
Engineers are entrepreneurs at heart, and so a typical design approach is to purchase all the parts to build the prototype, put it together somehow, and "make it work".
This doesn't always lend itself to the Design for Excellence, or DFX, that is necessary to produce a commercially viable product.
It's easy to wonder, "Why would I specify six alternative components when I don't know if the prototype will even work?"
Or, "Why should I add all the other details when the product specifications are just going to change again?"
Secrets of the Best Designers
The best designers know how to balance the priorities of the complete project.
Part of this balancing act is framing the overall plan for procurement, production and test. Successful designers know that overlooking these critical functions can result in significant delays and/or costs.
If you want to follow best practices, it is important to identify any barriers early, (before those prototypes), to allow for recovery and a change of direction. This is true whether the product is expected to utilize all standard parts and processes or has some customization.
At our LifeScience Alley workshop, we discussed many aspects of DFX, and created a handy DFM reference for engineers as they think about best designs for product manufacturing.
If you'd like a copy, you can download one here: The Successful Engineer's Guide to DFM
The best designers know that the way forward is through collaboration – to involve team members from purchasing, manufacturing and test to assist in the product review.
As Woodrow Wilson once said, "I use not only all the brains I have, but all those I can borrow."
What are some of the ways you've found to balance competing priorities in the design process?