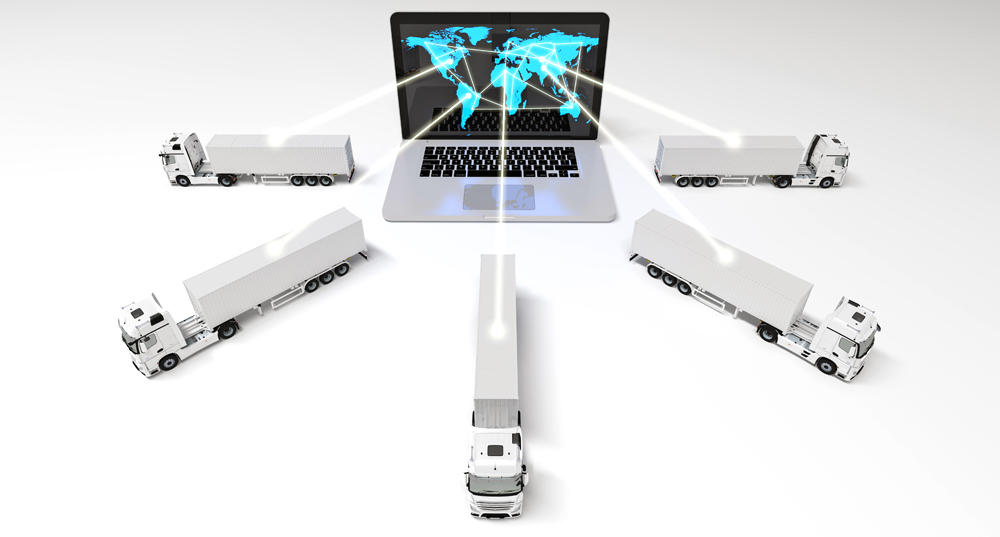 The ability to locate, track, and manage your products throughout the supply chain using embedded RFID (radio frequency identification device) chips is undeniably valuable in terms of cost savings, efficiency, and customer satisfaction.
In 2017, advances in real-time and point-to-point location and tracking technologies are dramatically improving supply chain visibility.
From automotive to healthcare, OEMs have an increasing selection of sophisticated technologies and are tailoring them to their assets and applications.
Real-Time Tracking
From production floor to ICU, OEMs engaging with sophisticated EMS providers like Creation Technologies are leveraging tracking to monitor changes to a device's position over time and accelerate improvement.
Here's an example of how location and tracking technologies can be put to work:
At the development stage, bar-coded active RFID components are specified to capture data at the product/module level once in production.
In volume production, each assembly is outfitted with a unique, active RFID tag that carries critical, product-identification information in its updateable embedded chip. This is essential for Medical Device OEMs, recording DHR and DMR information required for FDA-approved devices, especially significant with the new FDA UFI requirements in force as of 2016.
An active RFID reader receives the signal from the active tag as it leaves the dock, enabling geotargeting and geotracking throughout the supply chain.
Each device can then be tracked on rail cars, containers, airplanes or trucks via GPS or ultra-high-frequency RFID. In fact, the vehicle itself is tracked using monitoring, navigation, and routing. Did I mention that Creation has expertise serving Transportation OEMs who offer this service to their customers?
Once the device arrives at your end customer's location, an RFID tag can be assigned that piggybacks off of existing Wi-Fi systems to ensure the product's availability when and where needed.
It's a Good Time to Buy a Hybrid
Did you know? Bar codes and RFIDs share the same circa-1940 "birthdate".
Bar codes enjoyed wider adoption because, for decades, tagging a product with a set of thick and thin lines was far less expensive than embedding a chip into a device and reading it.
Fortunately, RFID technology has advanced significantly, and prices are dropping as adoption increases.
RFID tags currently range from $.07 to $100 per tag. The wide range of costs depends on an equally wide range of options around type (active or passive), memory, packaging, volume of order, emission technology (i.e. acoustic, optical) and other factors.
Satellite and cellular technology advancements are also reducing costs, increasing coverage, and expanding product and application opportunities.
The Right Product in the Right Place
Moving the right product to the right place accurately, with quality assurance and traceability, is key to eliminating supply chain waste and improving process efficiencies.
And the location and tracking technologies for that critical cradle-to-grave journey have finally arrived.
So here's my close…
The Creation Design Services team can help you design in RFID, and design out waste.
After commercialization, the global Creation Technologies team can help you provide your customers (and auditors) with the peace of mind that positions your brand as a leader in traceability and reliability for complete manufacturing, fulfillment and after-market services.
And with Creation's proprietary Vision system and Customer Portal, you get the visibility and traceability you need from the point of launch throughout the product lifecycle.
Contact us anytime to learn more about how we can help you mix it up with RFID.