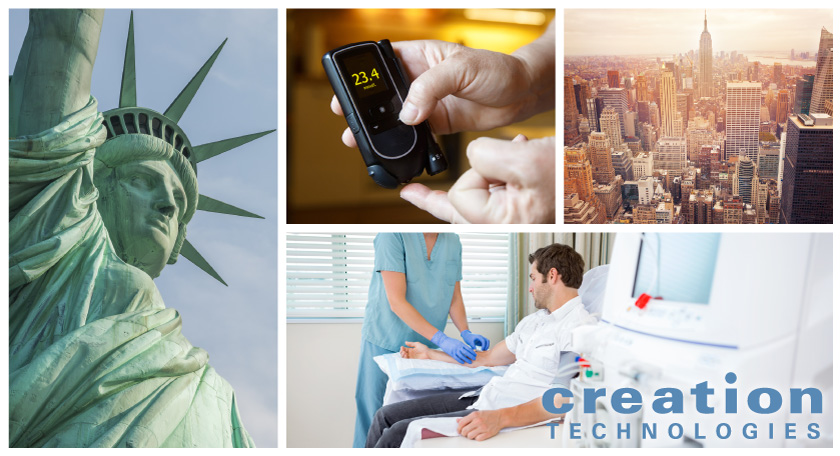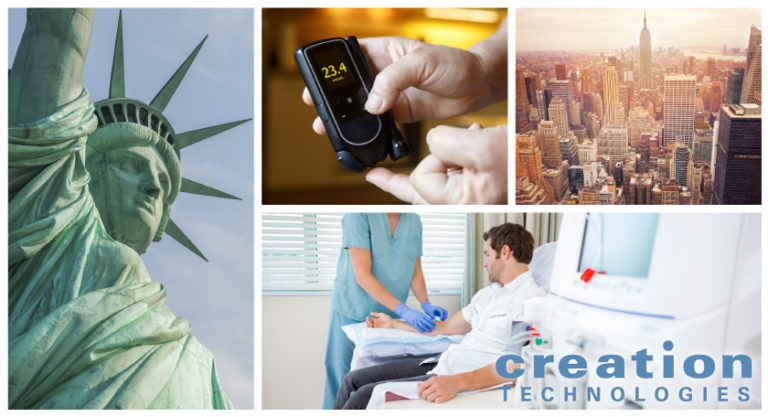 Global competition in the medical device industry is fierce and if your company is not constantly innovating and evolving, you are likely being left behind.
For medical device companies in the New York region, staying stagnant is not an option. This tight-knit community plans on being assertive in creating medical devices that will improve lives across the world.
In order to achieve this vision, the state of New York invested heavily (over $80 billion) in the local medical industry, specifically in three main areas:
Academic institute bioscience R&D – $3.5 billion
New York State bioscience economic output – $62.2 billion
Job earnings in New York State – $16.8 billion
In addition, Gov. Andrew Cuomo (NY), recently introduced a $650 million initiative to grow life science research in the state.
Health Care companies rank in the Top 10 Largest Private Sector Employers in each of New York's labor market regions. There are nearly 75,000 residents in New York employed in the biosciences, and about 13,000 of which are in medical devices.
But investing significant capital is just part of the overall equation in creating a culture of innovation and thought leadership. There are several exciting ways the state is making themselves at the forefront of the medtech industry.


Connecting Community
One of the driving forces behind the multi-billion dollar local biomed industry is the MedTech Association. All year round, the association plans and participates in events like MD&M East and New York Medtech Week, designed to connect and grow the local industry. MedTech consists of more than 100 pharmaceutical, biotech and medical companies, suppliers, and academic institutions (Creation is a MedTech member).
At the annual MEDTECH Conference in October, some of the brightest minds in the state's bioscience and medical technology space congregated for three days of idea sharing and collaborating.
I attended MEDTECH 2016 and it was inspiring to see the passion and interaction between all the attendees. Just witnessing the crossover between PHDs and innovators and suppliers showed how many people from diverse backgrounds are influencing the movement.
In addition to networking opportunities, MEDTECH is always an opportunity for me to learn and gain awareness of the infrastructure and programs in place around the state. I look forward to this year's event.
Building and Collaborating
If you want to be a leader in the medical technology field, you must invest in the most advanced facilities. Part of Gov. Cuomo's plan is making 3.2 million sq. feet of innovation space and 1,100 acres of development land available tax-free for New York colleges and universities.
The University at Albany Health Sciences Campus Tour was featured at MEDTECH 2016, and really helped demonstrate the chain reaction of thought leadership. Over the past decade, the University at Albany Foundation transformed the former 95 acre Sterling Winthrop pharmaceutical complex into a thriving, collaborative biotech campus model.
The multi-purpose facility fosters an environment where life-science technologies, highly skilled work forces, and pioneering academia can co-exist and thrive. It is an encouraging example of how various stakeholders are able to share ideas.
With all of the activity and commitment to innovation, it is easy to get excited about the future of the state. New York is an example of a proactive region, willing and able to put forward the resources necessary to develop itself into a global player in medical technology.
Helping innovative OEMs succeed is what Creation Technologies is most passionate about. With several Creation business units nearby, we are always excited about collaborating with medical OEMs in the New York region and supporting them through the evolution.