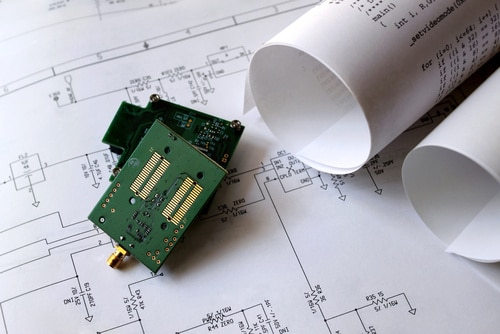 A VAVE analysis is considered a game changer to OEMs because of its potential for major cost reductions.
VAVE is not about a quick fix to cut expenses. Good EMS providers can leverage VAVE to improve product quality and lower lifecycle risk. This focus on risk mitigation will translate into long-term savings and greater revenue opportunities for OEMs.
Here are the ways VAVE teams are achieving this.
Entering the Market with Confidence
Being first to market is important, but it is ineffective if you are not priced appropriately. An OEM may have a great product but will fail in the market because of its high unit cost.
If a VAVE analysis is performed during the prototype phase, you will get expert opinions from your EMS partner on pricing strategies. Early supplier and engineering engagement, before the design is finalized, will ensure there is feedback and approval from all stakeholders.
Putting that upfront investment in VAVE will drive the unit cost down and allow you to enter the market at the right price point. You have an opportunity to capture a competitive market share and maximize revenue potential.
Extending your Life Cycle
A thorough EMS partner will put a large emphasis on quality and risk management when conducting a VAVE analysis. They will make sure that the product and all of its components will last the entire product lifecycle. This is usually done during the risk analysis phase, where your partner evaluates your bill of materials (BOM) and identifies areas of improvement to reduce risk within the product lifecycle.
Making sure that the product BOM has longevity will avoid redesign costs in the midst of the products life.
Part of their task is to get as many approved sources in the design as possible (more on that later) so that if one or two sources become obsolete in a few years, you still have a supply chain that won't cause you shortages.
Experts in the Supply Chain
Mitigating risk is all about being able to foresee barriers and having a contingency plan to address them without missing a beat. OEMs that aren't prepared will not be able to react quickly if a major quality issue arises.
Almost 93% of critical shortages where delivery is effected is attributed to OEMs single sourcing their components. That means there are other supply chain options available that haven't been vetted or approved. When your customer wants an extra 10,000 units, a single sourced component on your BOM can cause you to lose revenue if the supply chain can't react in time.
We often see in startups or smaller companies, a design engineer is simply not looking for multiple component sources under the pressures of a launch schedule. If they are looking, they may not have the supply chain relationships to identify the lowest cost options.
A capable EMS partner can help you design a sustainable supply chain. They can lessen your risk during a VAVE analysis by identifying and qualifying a second or third source for components, so if there are quality issues, you have the flexibility to adapt.
The BOM might start off with 80-90% single sources, but can drop to 20% single sourced after a successful VAVE analysis. This will not only improve the products longevity, but will eliminate unnecessary long-term costs.