At Creation there are a lot of people who combine their expertise and passion for learning to help Build the Future.
Michelle Li is part of our high-growth Finance team, and recently gave an interview at the annual Certified General Accountants Association's CGA Connect networking event about the importance of education and experience.
You can read the post here on the CGA CareerView blog:
http://cgacareerview.wordpress.com/2013/04/12/from-co-op-to-career-creation/
Below, Michelle expands on the CGA post and shares some more insight about her background and insight into a growing company.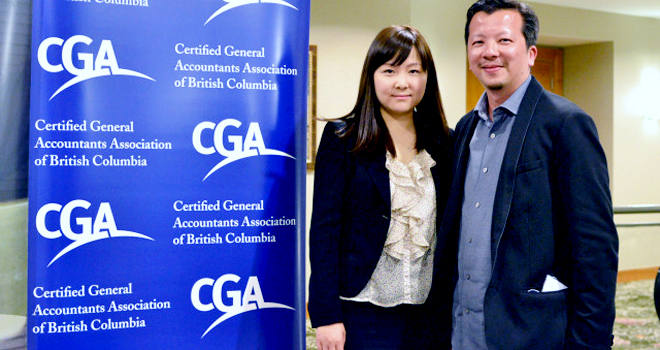 Do you think that there's a link between corporate culture and financial performance?
Michelle: Corporate culture and financial performance are definitely related. Maybe not in the short term, but in the long term, the companies with great financial performance that can overcome difficult times are the ones with great corporate cultures and caring people.
How has the Finance team changed as Creation Technologies has grown?
Michelle: The Finance team has become more dynamic as Creation has grown. When I joined in January 2006, we had six business units and revenues of $200M. We'd begun hiring Financial Analysts for each business unit and who sit on the business unit leadership teams, and were just beginning to see the impact this had.
Over the years, we have added many more specific roles to the Finance team and have had controls in place to enable the growth. Things are much more structured and sophisticated now.
The only thing that didn't change is that the people are still fun to work with!
Michelle: When I joined Creation, I was in my second year at SFU. I had some basic accounting knowledge and that's about it. I was fortunate enough to go through school while gaining work experience.
The work experience helped me understand that what I learned in the classrooms was not just boring debits and credits, financial statements and ratio calculations. I got to see the real meaning behind the numbers.
At the same time, all the "boring" textbook theories, concepts, frameworks, and cases taught me what I needed to look out for in real business situations and provided me with general direction.
Without either the work experience at Creation or the knowledge I gained through my SFU and CGA programs, I would not able to perform in my role the same way I do today.
What is it about Creation's culture that you believe has made the company successful?
Michelle: Creation's people and its caring culture are what make Creation successful. During difficult times, Creation has always put their people first whenever possible.
Creation is proud to be one of CGA's Partners in Employment (PEP) companies.
Does your company partner with local organizations to help young people advance their careers and develop critical-thinking skills? What, for you, has helped make these programs successful?