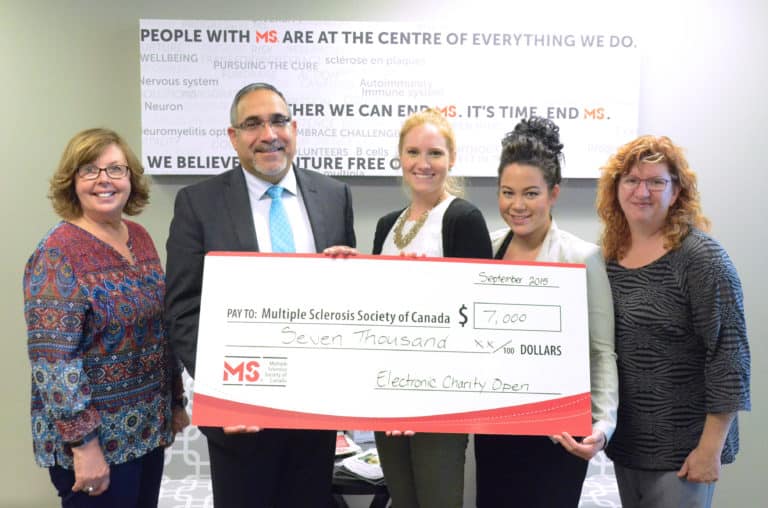 Every year, the electronics manufacturing industry in the greater Vancouver area comes together for an afternoon in the sun to golf, and more importantly, to raise money for the MS Society of Canada.
The Electronics Charity Open golf tournament is the only one of its kind for our industry in British Columbia. I've had the pleasure of attending with the Creation Technologies team for over 5 years now.
This year, the tournament's 10th anniversary, was the best to date. And I'm not just saying that because Creation had a big part in the planning!
According to the main organizer and host, Kuldip (Cub) Parmar from Avnet Electronics Marketing, this year's event broke records! It drew in roughly 100 golfers and raised over $7,000 for Multiple Sclerosis research.
The tournament always presents plenty of opportunities to mix business and pleasure throughout the day, and it was great seeing a nice mix of our suppliers, customers, competitors, and potential customers. I especially enjoyed being able to talk with many of our key suppliers face-to-face, whether it was on the greens or in the clubhouse.
As for the golf, it was another beautiful BC day. This year's tournament was hosted at the gorgeous Redwoods Golf Course in Langley, British Columbia. My foursome probably could have putted a little better, but we were lights-out off the tee (We all know that driving is for show, and putting is for dough!). Although nobody from Creation won (the winning foursome was from Link2 Manufacturing), I did, however, win one of the hole prizes, which was the longest two-putt.
Cub did an excellent job hosting as well as making sure that the 10th anniversary was memorable, including the prizes! There were many drivers given out, golf apparel, rounds of golf at some nice courses around town, a night at the Delta hotel in Burnaby, a signed Canucks jersey and many other things.
Creation was honored to be one of the Open's primary sponsors, assisting with providing volunteers, setting up the website, and promoting the tournament. We were also able to provide a trip for two anywhere in Canada and continental US, along with 2 pairs of concert tickets (from our AMEX partner), and a foursome at the Furry Creek golf course. We also sponsored a "Beat the Pro" hole.
Full disclosure… I did not beat the pro.
A great addition this year was the TapSnap photo booth, with props that made the pictures hilarious and awkward. I'm very proud to have talked our executive contact at one of our largest suppliers into putting on a shell 'bikini' top!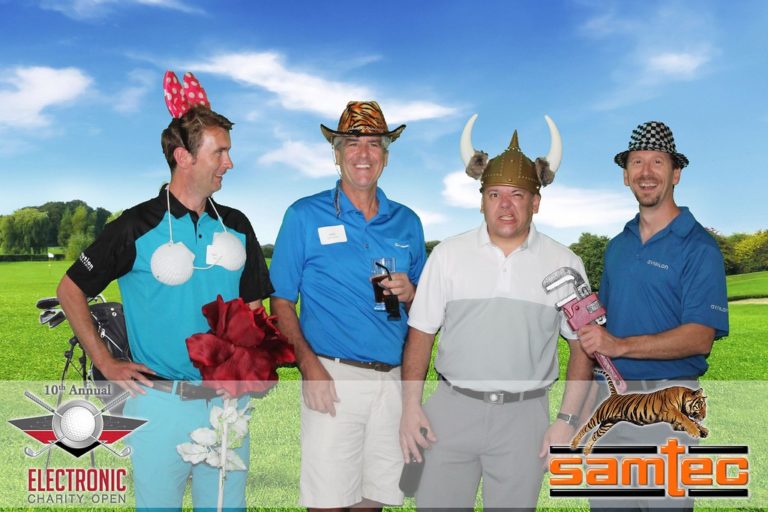 It was, all in all, a great day and a lot of fun. We raised money for an incredible cause, and I can't wait for next year!