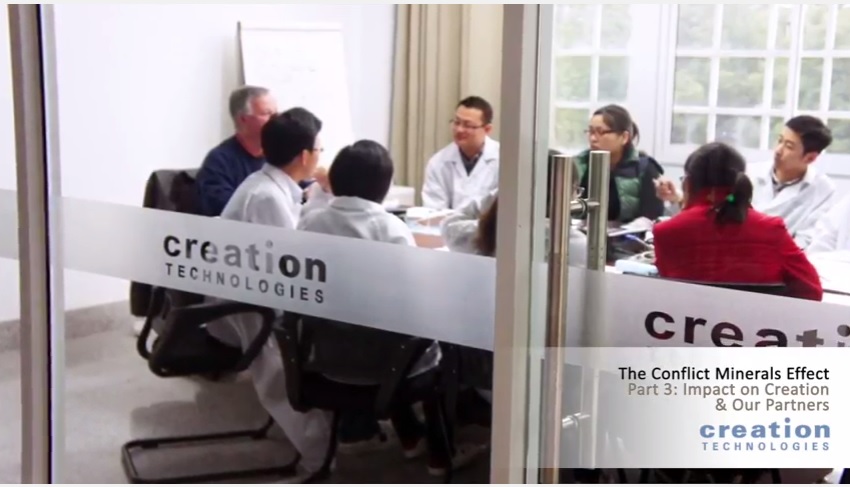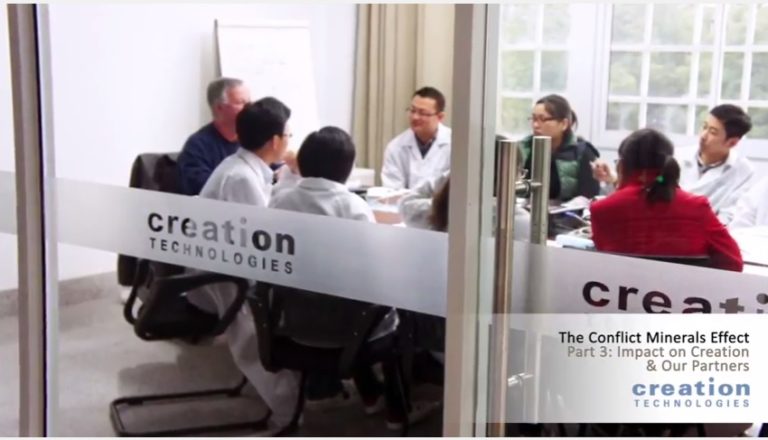 The ethical sourcing of materials from conflict-free regions is a responsibility that most of us in the global EMS industry take very seriously, and not just when emerging legislation tells us it must be so.
Prior to joining Creation, I was president of a company manufacturing bare printed circuit boards, and so I understand first-hand the impact of responsible commodity sourcing upstream in the supply chain.
The ultimate responsibility to comply with the Conflict Minerals legislation in the Dodd-Frank Act falls on the US's Securities and Exchange Commission's publically traded companies, many of which are Creation Technologies OEM customers. At Creation we do our best to guide our partners through the process and implement systems to help them comply with formal regulations.
In the third and final installment of our first Conflict Minerals Effect video series, I discuss the direct impact – cost, resources, and opportunities – that the Dodd-Frank Conflict Minerals legislation has on our company and customers.
The role that the electronics industry can play in leading change is complex.  In our view, no matter the legislation or challenge, it is most effective for all partners throughout an OEM's supply chain to have an open dialogue, as much end-to-end visibility as possible, and a plan to work together to do what's right, as well as what's necessary.
[youtube https://www.youtube.com/watch?v=Yw-MeOcHgLo&w=853&h=480?rel=0]
The Conflict Minerals Effect: Part 3 – Impact on Creation & Our Partners
And if you missed it:
Click here to watch The Conflict Minerals Effect: Part 1 – The Origin
Click here to watch The Conflict Minerals Effect: Part 2 – Industry Challenges