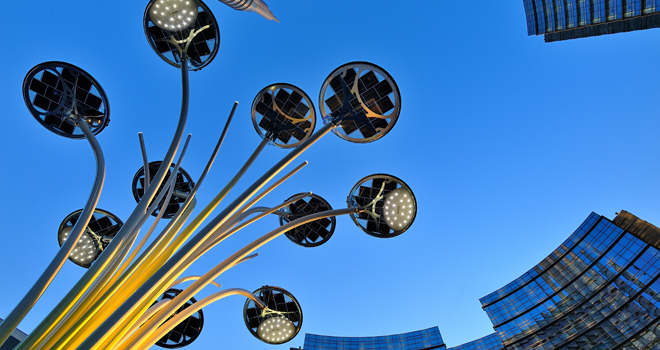 Besides generating bigger electric bills, wasted lighting energy also takes an environmental toll.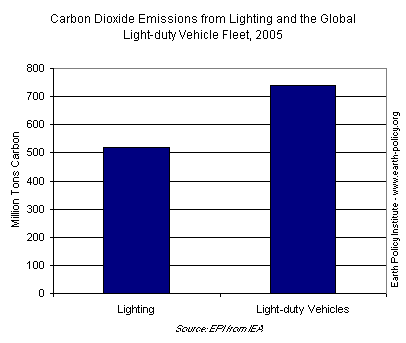 Did you know? Lighting consumption has accounted for almost 20% of the world's electricity demand.
Even more surprising: Lighting rivals the global automobile fleet in carbon emissions.
Modern, efficient fluorescent and LED lighting systems and technologies help dramatically to reduce waste and improve experience.
And thanks to M2M devices and IT automation, Creation Technologies' OEM customers are now developing smart lighting systems that leverage the Internet of Things.
These forward-thinking lighting companies are changing everything.
Smart Lighting Systems
At their most fundamental, smart lighting systems use data to make automatic, real-time adjustments.
Light and motion sensors measure when and how a space is being used, and automated controls adjust light levels to match environmental conditions.
When daylight floods a room, for example, smart lighting can react and dim artificial light to maintain the same light level and reduce energy consumption.
Even better than their reactive capabilities, these same systems can also use predictive analytics to anticipate needs.
In our example room, smart lighting will recognize that there are greater odds of more artificial light being required when the room is occupied after sunset than at noon, and plan accordingly.
Smart Manufacturing for Lighting Systems
All contemporary lighting systems require particular manufacturing considerations and capabilities. Some examples:
Materials Management:

As semiconductors, LEDs come off the fab with a range of operating characteristics. (This is one reason why early LED products didn't initially live up to their advertised life spans).

Binning, or the testing, characterizing and classifying of each LED according to its individual performance characteristics, helps LED lighting OEMs and their outsourcing partners remedy this problem.

To manage the complexity of LED binning; however, a manufacturer of LED lighting systems like Creation must have rigorous systems for procurement, incoming inspection and materials handling.

The business systems used by the manufacturer must also provide detailed component and production traceability.

Quality System Management & Regulatory Expertise:

Lighting OEMs require an exacting level of quality for their high-performance products. (Imagine the disastrous consequences of significant roadway lighting failures).

Their manufacturing partners building their lighting systems need quality management expertise that demonstrates compliance with whichever standards a product demands.

These could include IPC-610 Class II, UL certification, or environmental regulations like RoHS (Restriction of Hazardous Substances).

One of Creation's lighting systems customers in our Mexicali business unit, for example, measures us against the automotive PPAP (Production Part Approval Process) standard to ensure their products have industry-leading lifespans and performance ratings.

Communications and Instrumentation Expertise:

As smart lighting systems evolve and become more complex, Lighting OEMs will need to draw on the expertise of their outsourcing partners.

Given the degree with which these lighting systems will need to leverage device-to-device communications and advanced controllers and diagnostics, the OEMs who choose a design and manufacturing partner that has the in-house expertise in these fields would be…

Dare I say it…

Smart.
We'd love to tell you more about what we're doing at Creation Technologies to make manufacturing lighting systems more than just a shot in the dark! (I couldn't resist). Contact us anytime.