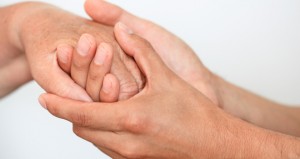 A few weeks ago I had an idea for a post on 'How to deal with negativity' and the 'poor pitiful me' syndrome that can come with human nature. I hadn't started writing it yet, but as I was driving to work this morning, I realized that I needed to take some of my own upcoming advice.
You see, today is difficult. In Creation's Lexington business unit, we recently lost a friend and co-worker who had retired in December.
As a People & Culture Leader at Creation and as a Human Resources professional, I need to know how to help people who are dealing with grief. Grief affects us all in different ways, but there are things we can do to help ourselves get through difficult situations and I needed to practice some of them myself.
What advice am I talking about that can help us deal with grief and overcome negativity? One technique is the Practice of Gratitude.
I had a conversation over a year ago with a very wise woman. It was at a time in my life when I could find so much to complain about and just felt dissatisfied. Then she taught me to practice this art of positive thinking. She told me about the Practice of Gratitude.
I began this practice each night when I got into bed. I had to name three things that I was thankful for in that day. Had I encountered an act of kindness, had a good chat with my daughter, learned how to cook a new recipe, found a friend?
At first it was a struggle but with practice, the thankfulness began pouring out of me and in turn, my outlook changed. No longer did I feel the burden of my troubles. I felt the true lift of positivity and saw how truly blessed I was.
There are many ideas on the practice of gratitude, but these steps worked for me and I recommend them to my teammates:
2 Easy Ways to Practice Gratitude
Practice Gratitude Daily. It doesn't work if you don't do it. Consistency is important if you want to make it stick.
Pick 3 Things That Make You Grateful. Some days it may be hard to find 3 things but they are there. If you are really struggling with identifying 3 things, talk to your spouse, friend or family member.
So today, with the feeling of loss pushing its way in, I started counting my blessings:
I'm grateful for the wide-eyed enchantment of my child believing that the Tooth Fairy visited last night.
I'm grateful for the wonderful day I shared with family and neighbors yesterday in the glorious sunshine.
But most of all today, I'm grateful for getting to know and sharing in the life of Beatrice Deaton.
Do you practice gratitude?
Has it helped you grieve or get through a difficult situation? How? And what would you say to people who've never tried to practice gratitude? Please share your thoughts and advice by leaving a comment, below.