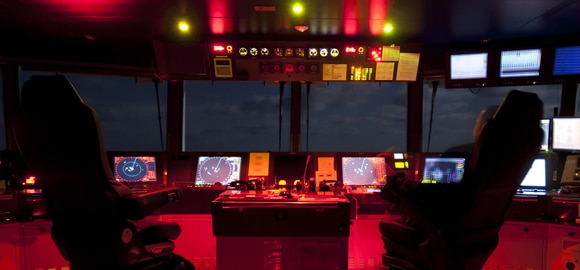 Electronics designer & manufacturer illustrates commitment to contract manufacturing of Defense and Aerospace products.
Creation Technologies, a leading electronics manufacturing services provider today announced that its electronics manufacturing facility in Vancouver, B.C. Canada has obtained AS9100 Certification.  The news comes on the heels of the company's recent certifications of their manufacturing facilities in San Jose, California, Dallas, Texas and Mississauga, Ontario.
"We are extremely proud of this accomplishment," said Mark Krzyczkowski, VP and General Manager.  "The AS9100 certification is the standard to which aerospace and defense suppliers are measured.  This accomplishment is proof of our continuous improvement efforts and assurances made by our team to deliver the highest quality standards and a continued commitment to manufacturing excellence."
The aerospace and defense industry is highly regulated and demands the highest level of quality standards for the development and manufacture of products.  This AS9100 Quality Management System (QMS) standard is widely adopted to promote continuous product and process improvement in the aerospace and defense industry.
"This is another milestone in our effort to serve those market segments that we feel are integral to the growth of our business," said Joe Garcia, Vice President of Business Development.  "This achievement is a testament to the hard work and effort that has gone into building a world class quality system and something which we take great pride in obtaining.  We look forward to continued growth of our current and potential new customers in the Military, Defense and Security markets.
About Creation Technologies
Creation Technologies is an Electronics Manufacturing Services (EMS) provider focused on building premier customer relationships with companies in the Instrumentation & Industrial, Medical, Wireless & Communications, Security & Environment, Defense, Multimedia & Computers and Transportation markets.
Creation provides start-to-finish manufacturing and supply chain solutions—from design and new product development to final integration, product distribution and after-market services—to its customers across North America and worldwide.
Creation's financial strength, employee ownership philosophy and commitment to ongoing investment in its technical capabilities have created a highly stable partner for original equipment manufacturers.
The company of approximately 3,000 people operates 10 Manufacturing Facilities, 2 Design Centers and 2 Rapid Prototyping Centers with locations in British Columbia, California, Colorado, Texas, Minnesota, Wisconsin, Illinois, Ontario, Mexico and China.