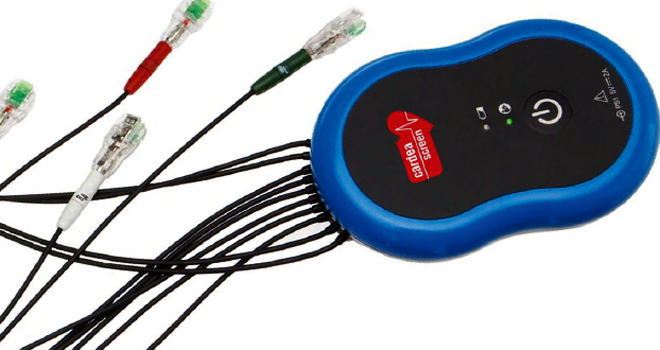 At Creation, a core element of our Purpose is enriching lives. Some days, we even get to save them.
A Breakthrough Medical Device
Sudden Cardiac Arrest (SCA) is a leading cause of death among adults over the age of 40. In the U.S. alone, more than 1,000 cases of SCA are reported per day, many of them in sport participants. Though the exact numbers are still undetermined, young people also suffer from SCA. The disease is fatal for 9 out of 10 people.
Thankfully, there are ways to identify risk and test for abnormal cardiac conditions.
Cardea Associates, founded by David Hadley, PhD and Victor Froelicher, MD, has developed a breakthrough, hand-held electrocardiographic (ECG) device that makes cardiac screening easier than ever before.
Developed with athletes in mind, the FDA-approved CardeaScreen ECG device provides affordable, high-quality diagnostic data that identifies life-threatening, quality of life-limiting cardiac conditions.
In other words, CardeaScreen helps save lives.
To build their ECG systems, Cardea Associates partnered with Creation Technologies. Today, we're manufacturing these amazing medical devices in our Vancouver, Canada business unit.
In the Nick of Time
The Nick of Time Foundation has a mission to protect kids from SCA through education, legislation and free cardiac screening. Cardea Associates is a Nick of Time Foundation partner supporting this great cause.
In February, the Nick of Time Foundation used CardeaScreen devices built by the Creation team to conduct an onsite screening at Meadowdale High School in Washington State. Out of the 555 young hearts that were screened, 8 students were identified for immediate follow-up with 11 more for follow-up over the next year.
This screening helped to save the life of a 14-year old boy.
Jennifer Both shares her story and her thanks:
"I want to thank you so much for your part in bringing the Nick of Time Foundation heart screenings to MHS. I wound up bringing my two sons, ages 14 and 12 to the screening for a "routine" heart screening, thinking we would be in and out in a flash. It turned out a bit different than I had expected, but I am very grateful for this. My 14 year old wound up with three abnormal EKGs followed by an echocardiogram that showed he has a congenital heart defect!

I spoke with the cardiologist from Children's Hospital and he explained that my son has WPW Syndrome, an electrical defect that usually doesn't show up until adolescence or young adulthood. He has his follow up appointment for further testing this week.

I am a very proactive parent, and had seen symptoms in my son for two years. For the last two years he has complained of dizziness, light headedness and heart palpitations. I have even picked him up from his middle school because he was "sick". The school secretary said he didn't have a temperature, but he was lightheaded and pale. He just didn't "seem" right, she said. I took him to his primary care physician, who listened to his heart and said it sounded fine. He suggested that he was an anxious child. From that perspective, I agreed and we went on about our business. Unfortunately, a routine doctor exam doesn't include an EKG, and his heart defect was missed.

If it weren't for all of you folks, I shudder to think what might have been for my family, and other families whose kids were diagnosed with heart problems that day as well."
The Creation team is so proud to have amazing customers like Cardea Associates. The Creation–Vancouver team, in particular, is grateful to have played a part in helping the Nick of Time Foundation and CardeaScreen devices help the Both family.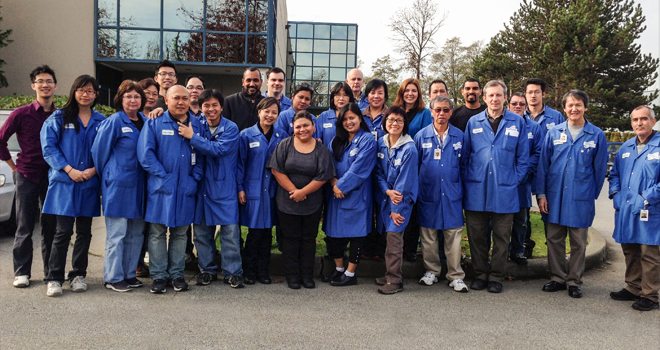 A postscript for sports fans…
In addition to being used for screening in high schools in the greater Seattle region through the Nick of Time Foundation, CardeaScreen is used by a wide range of college and professional sports teams, including Stanford University, University of Washington, San Francisco 49ers, Golden State Warriors, San Jose Sharks, San Jose Earthquakes and Baycity Bandits.