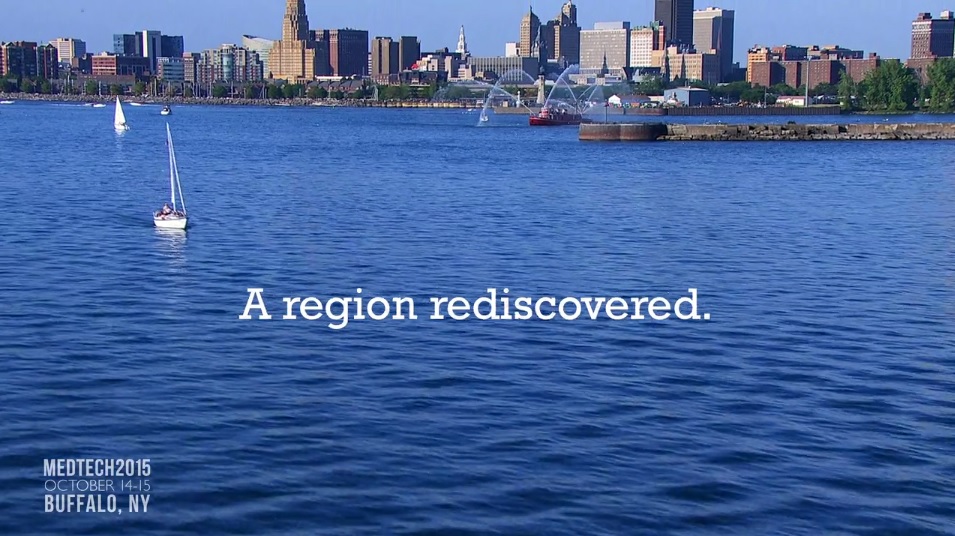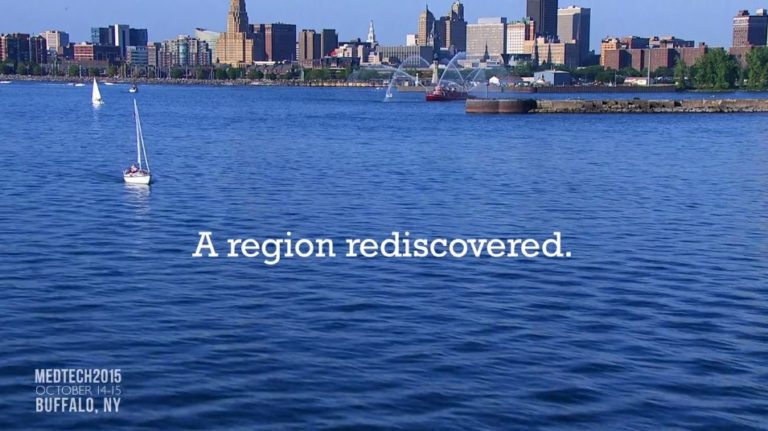 Buffalo, NY, is not generally recognized as a hub for technology and innovation. But that is exactly what the city looked and felt like to me when it hosted MEDTECH 2015, one of the largest and most impactful medical technology conferences in the state of New York.
Over the last decade, I have definitely noticed a transition in the city of Buffalo and in the surrounding region. As part of the recent "Buffalo Billions" initiative, the state of New York has invested a significant amount of resources and time into innovation, infrastructure and education. This is in an effort to spur Buffalo and western New York's economy and enrich the quality of life for its residents.
During this time of year, where many of us are reflecting on 2015, I wanted to share the great experience that all of us from Creation who attended MEDTECH 2015 back in October had. Here are a few of my highlights:
A Booth with a View: The site of the conference, the brand new Harbor Center Complex in downtown Buffalo, had an ice rink and we could actually watch a Buffalo Sabres practice from our booth!
Inspiring Speakers: The closing keynote by IBM Watson Health was very interesting and engaging. The speaker, Mike Svinte, spoke about Big Data and the Internet of Things, and how they apply to our day-to-day lives – particularly in the manufacturing sector.
Exchanging Ideas: During the two days, we were able to interact with a lot of other MedTech members. It was interesting to hear about new technologies and innovative medical devices that are part of the New York landscape and are actively contributing to the renewal of the region. We hope that we can partner with more of these great companies and create devices that will enrich lives.
A Well-Oiled Machine: MedTech did an excellent job of planning the event and setting customized agendas. The collaboration tracks were an interesting way to allow attendees to pick the content they wished to take in and the workshops they wanted to attend.
Local Revolution: During the two days at MEDTECH we heard some of the same words being used over and over: reinvention, revitalization, innovation, and growth. One of the goals of the conference was for leaders in the local medical technology industry to collaborate and share ideas that will further the community.
MEDTECH also presented some great opportunities for our CEO, Bhawnesh Mathur, to connect with leaders and influencers from the region. With Creation being an EMS partner that has long served medical device companies, our CEO was eager to speak about how innovation, collaboration, and partnership in the manufacturing sector could drive economic growth.
Here is the video of Bhawnesh sharing his thoughts as part of the panel discussion on "Strategy & Development Track: Manufacturing Innovation."
It will be interesting to see how MEDTECH 2015 attendees apply these concepts in the next 12 months. I am looking forward to coming back next year to see how far we've come, and make plans to go even further.