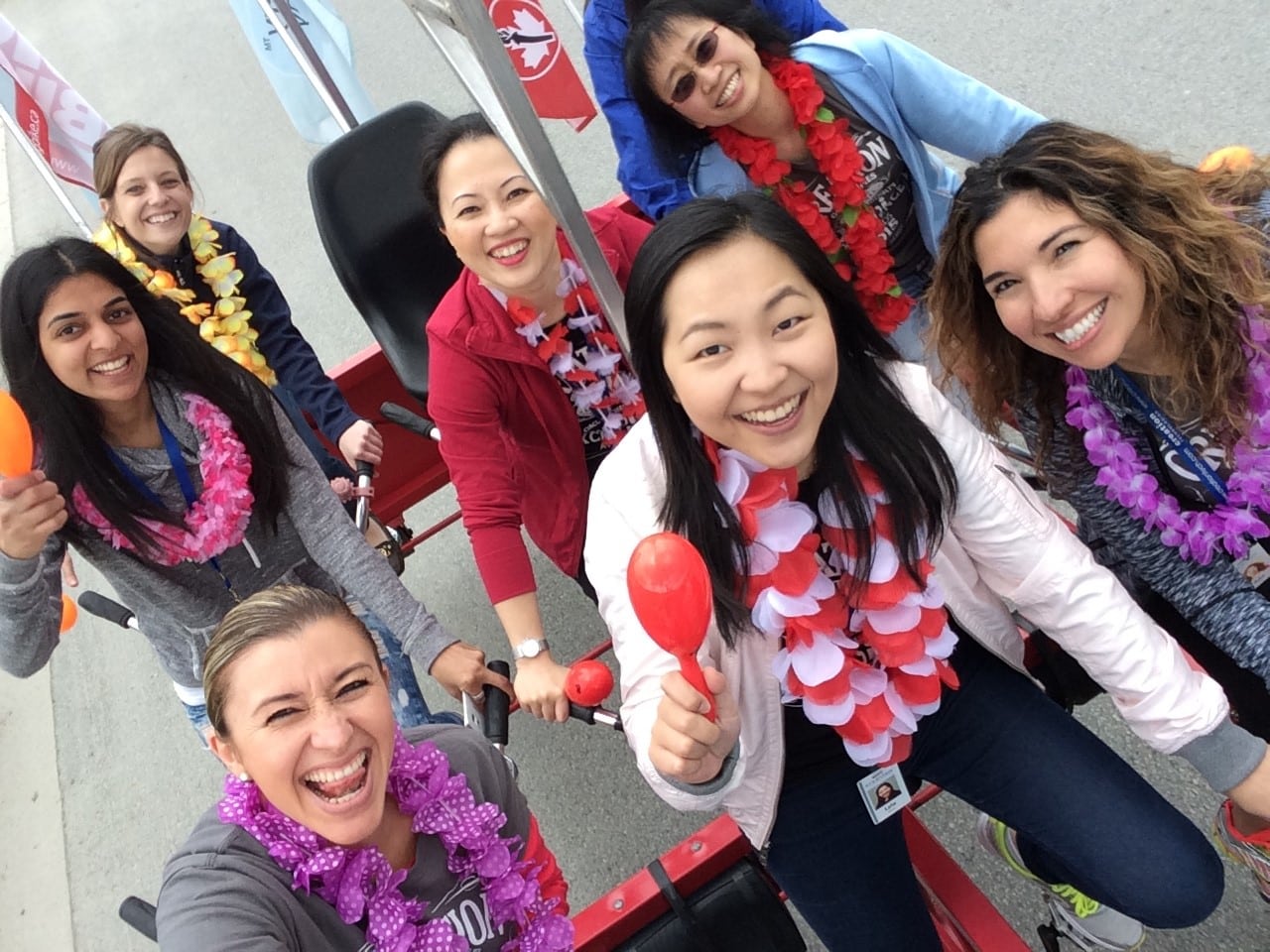 On a recent Friday afternoon, Creation's Vancouver business unit (BU) became the site of a full on Mexican fiesta. Sure, there weren't any margaritas, but there was a piñata and a four-man mariachi band.
In an hour filled with singing, dancing and clapping, they celebrated the promotion of one of our own. Ana Cantu, a 12-year Creation vet, was recently named Vice President of Supply Chain after spending the past five years as the GM of the Vancouver BU.
"We are a family here," said Ana. "Our relationships are strong and we love to support each other."
Celebrating the successes of team members has long been a part of our culture. At Creation, it is common for people to develop their skills, grow in their positions, and move into different roles – whether that is within their own department or a lateral move.
Being able to understand multiple areas of our business and the EMS industry enables our people to be strong assets to our customers.
Across our business units, you will see examples of people expanding their skill sets and making a move. We have recently seen a Customer-Focused Team Leader (CFTL) transition into a specialized Business Development role. On the flip side, we have also seen a former Finance Leader move into a CFTL position.
Donna Dasgupta of the Toronto BU was one of those people who sought out experience in a completely different department as she transitioned from CFT Support to People & Culture Administrator.
"I've never been at a company where employees came first and promotions and career development programs were such a priority," said Donna. "Going into my new team with such a supportive atmosphere made the transition very enjoyable for me."
Some people started their careers at Creation learning the ropes of the organization before transitioning into their dream role. That was the case for Haresh Shah, who was recently promoted from Production Associate to Test Engineering Support in Toronto.
"I feel so thankful that Creation gave me the opportunity to grow as a professional and person," said Haresh. "I've always wanted to work in Test Engineering and now I have this great opportunity to do what I love."
"The team was so happy for me, congratulated me and offered me any support I needed during the transition," said Haresh. "I am very happy working in this type of environment!"
These are examples of our company developing our talent and bench strength to meet our customers' needs. Part of the strength of Creation is the experience and versatility of our people.   The other part is the ongoing support the team gives each other.