Be more responsive to your customers and minimize your costs.
Make Bottlenecks a Thing of the Past.
Order fulfillment programs require OEMs to cede control of some very complex programs to an EMS partner.
Because these programs have direct impact on your customers and their perception of your brand, you must have confidence that your EMS partner understands and has internalized your business challenges and objectives.
At Creation, we've worked hard to make strategic planning and solutions-creation two of our core strengths.
We'll help you see the full benefit of order fulfillment by helping you identify your key constraints, devise solutions to bottlenecks and implement a successful plan based on your company's actual requirements, not simply on an academic or theoretical model.
Direct Order Fulfillment Solutions that Add Value and Reduce Cost
"The overall value of working with Creation to support and manufacture our complex products is the primary reason we have expanded our business with you. Creation's ability, and willingness, to add value by accommodating and fulfilling the detailed requirements that exist within our order fulfillment process is extraordinary. And we are able to reduce manufacturing costs at the same time."
Director of Operations, Wireless Communications OEM Specializing in Industrial Automation & Networking
Provide advanced delivery solutions to your distributors and customers, reduce materials management and carrying costs, and quickly explore new markets.
DOF Programs at Each Stage of Production
Dedicated Manufacturing Cells
Test Expertise at All Stages
Software & Firmware Development
Lean Six Sigma CTO & BTO Models
Flexible Financial Models
PFEP & VMI Procurement Programs
Electronic Data Interchange (EDI)
Vision Customer Portal Integration
Let Creation's tailored, customer-focused model give you the confidence you need in your EMS provider to deliver better fulfillment solutions to your customers.
Flexible Model Tailored to Your Needs
Capitalize on Creation's industry and regulatory expertise.
Get product-specific and scalable solutions that penetrate each of your target international markets.
Customized Order Fulfillment Programs for Every Stage of Production
Board-level manufacturing and module integration
Board, sub-systems and final test and test development, including functional and environmental test and burn-in
Programming, software customization and configuration
Custom packaging design, environmental and regulatory compliance
Configure-to-Order (CTO) and Build-to-Order (BTO) Models
Dedicated Order Fulfillment Production Cells
Identification of Constraints and Solutions-Planning
Direct Shipment to Distribution or to Your End-Customers
Customized Strategy based on Immediate Fulfillment Signals or Min/Max Levels
Integrated Logistics and Freight Carrier Management
Flexible Financial Models
Customer-Owned Inventory
Creation-Owned Inventory
Flexible Hybrid Models
In-House Test Design and Development
Including in-house test design and development of stations designed for scalability
Visibility and Effective Communication
Clear and Concise Communication, Processes and Analysis
Ongoing Strategic Planning through Regular Meetings and Quarterly Business Reviews (QBRs)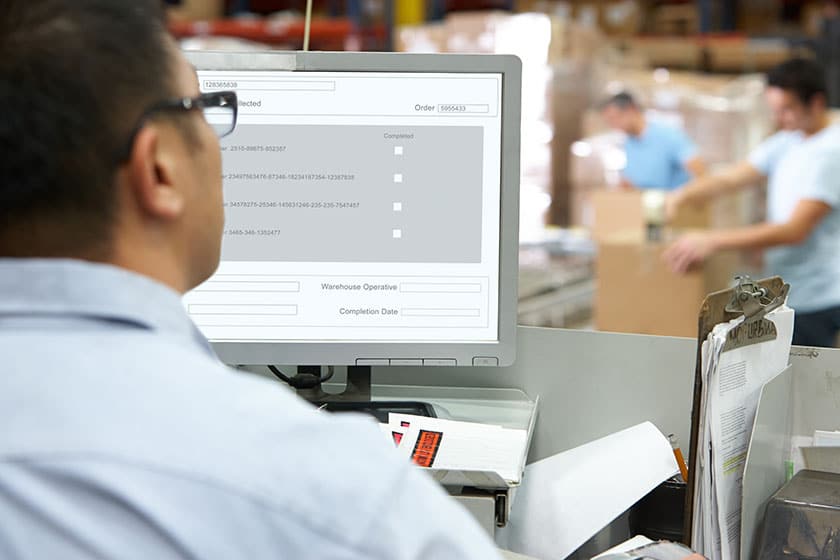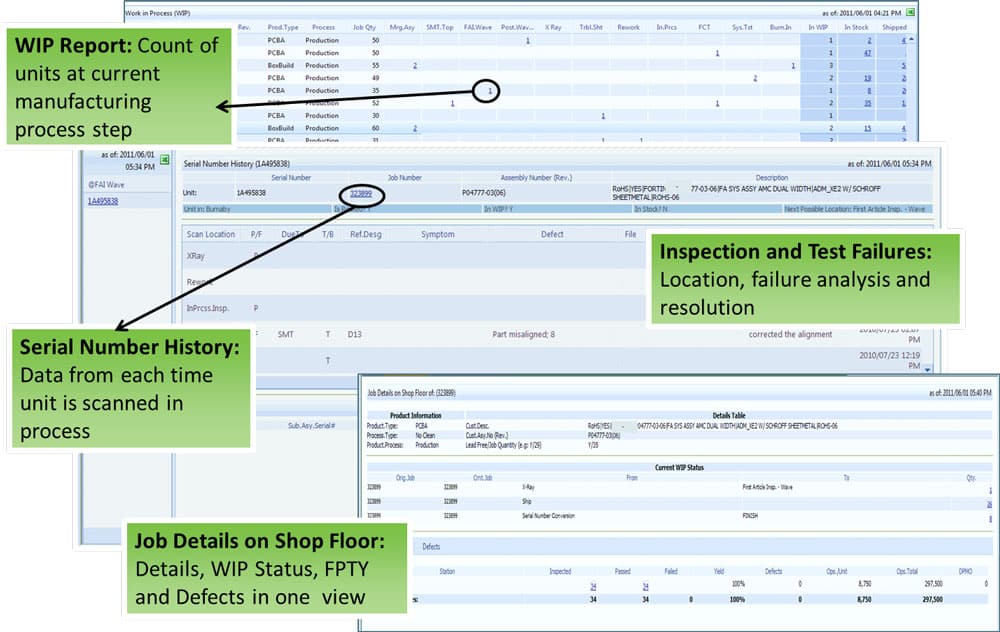 24/7 Visibility across the Supply Chain
Capitalize on Creation's in-house business systems expertise.
Get solutions that interface with your ERP and other systems, and also provide you with key quality and order management data from the Creation ERP and shop floor.
24/7 Access to Critical Information
Plan for Every Part (PFEP)
Vendor-Managed Inventory (VMI)
Dedicated Procurement and Materials Specialists on your Customer-Focused Team
EDI and Automated Communication with Strategic Supply Base for Visibility of Constraints
Supply Chain
Electronic order processing & acknowledgement
Order management & WIP tracking
Open fulfillment backlog management & monitoring
Serial number traceability to your purchase orders through manufacturing execution system (MES) scanning application at time of final packing
Historical manufacturing data, including sub-level integration drill-down capabilities
Customizable & automated transactional reporting
Email notifications
Shipping and packing slip generation, including "replicated" packing slips