Boston, MA | October 11, 2023
Creation Technologies, an end-to-end, scalable Global Electronic Manufacturing Services provider, announced today that it received a 2023 CIRCUITS ASSEMBLY Service Excellence Award (SEA). The award was announced Tuesday, Oct. 10, 2023 at a ceremony held during the SMTA International 2023 Exhibition.
Creation Technologies' dedication to providing the best service and value in the EMS industry led the company to winning its ninth consecutive SEA. The award program is judged entirely on third-party, customer feedback across seven categories. Creation Technologies received the highest rating in the categories for Manufacturing Quality, Responsiveness, Technology, Flexibility, and Overall Satisfaction for EMS companies with revenues over $500 million.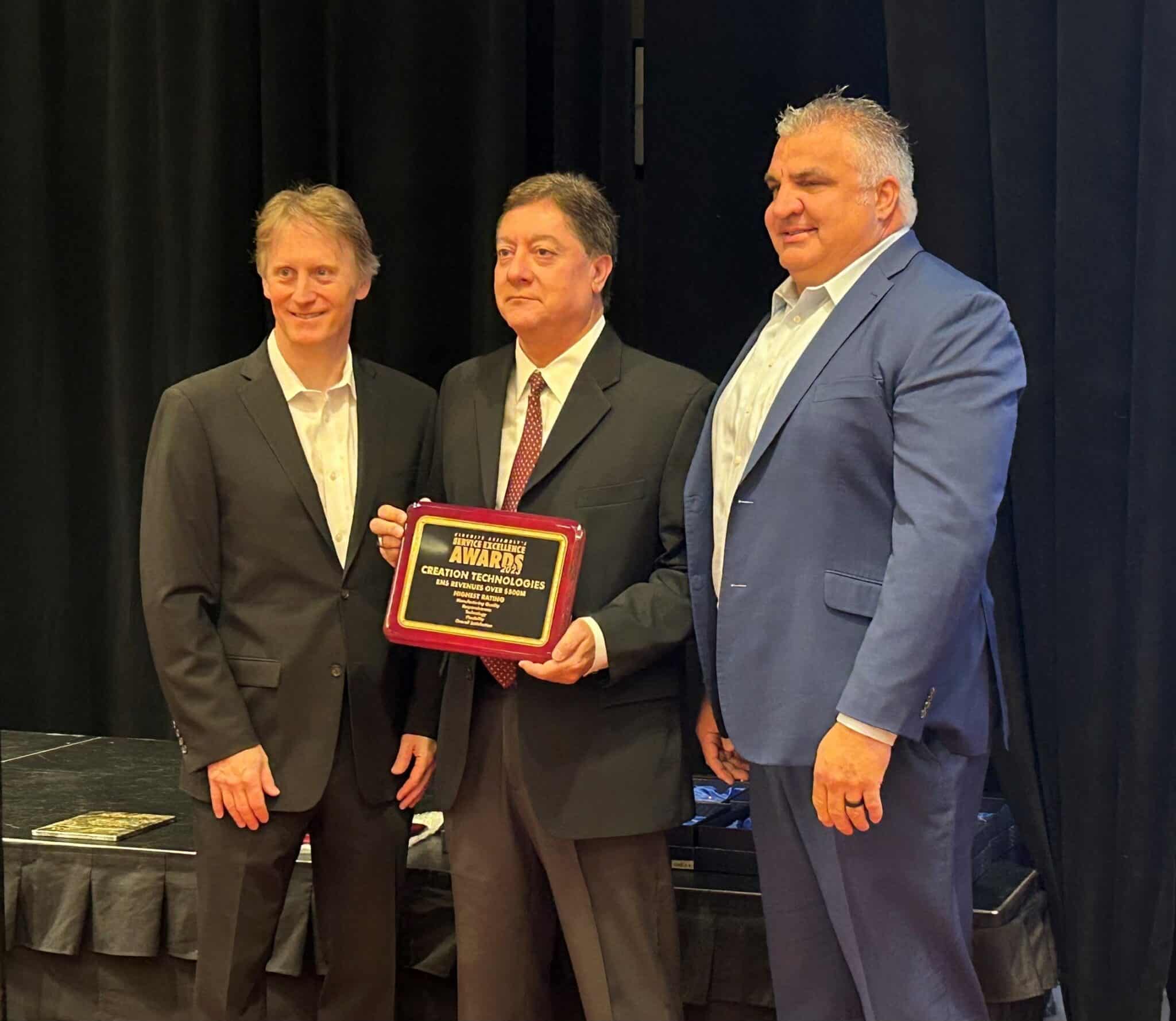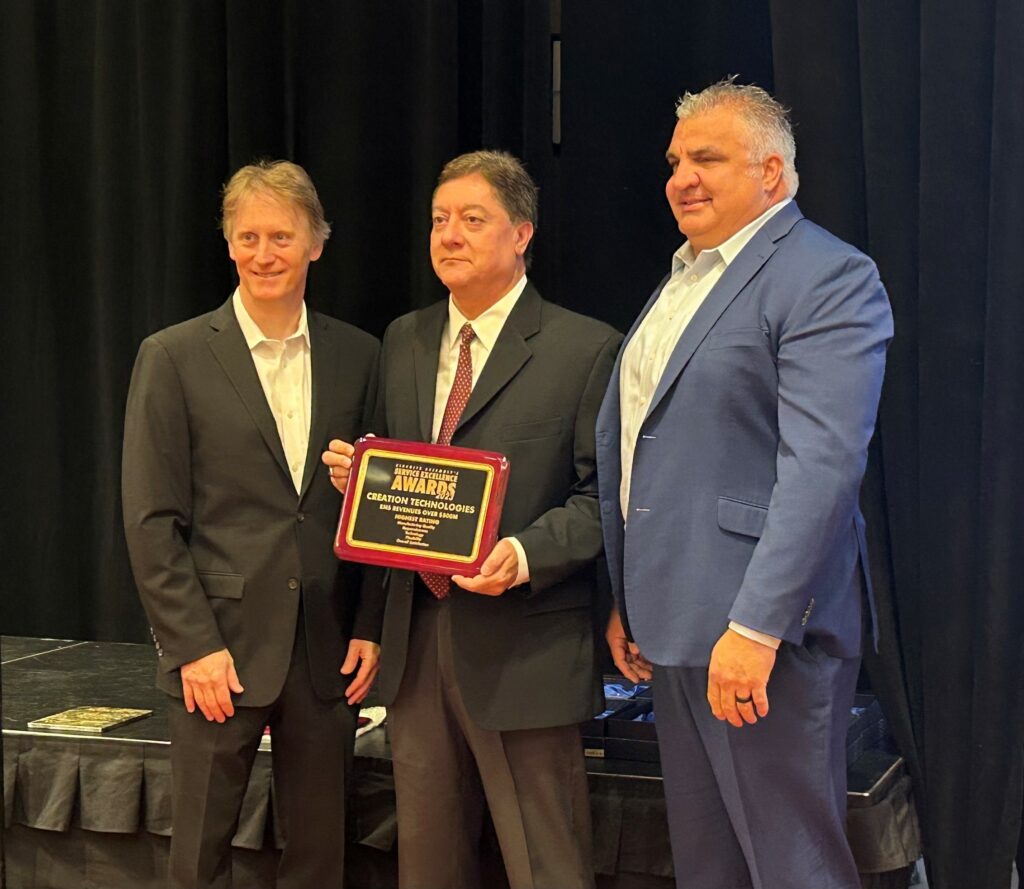 "We are delighted that our unwavering commitment to our customers has been recognized by CIRCUITS ASSEMBLY's customer service survey," said Stephen P. DeFalco, Chairman and CEO of Creation Technologies. "Winning our 9th consecutive service excellence award is a tribute to the collaboration between our dedicated customer focused team members, our OEM customers and our supply chain partners."
Creation Technologies focuses on medium volume/high reliability programs, allowing its customers in the Aerospace & Defense, Medical, and Tech Industrial sectors to leverage emerging technologies at every turn. With expert manufacturing capabilities, state-of-the-art equipment and industry-leading "best practices," customers can expect maximum efficiency and optimum product quality end-to-end.
Sponsored by CIRCUITS ASSEMBLY, the Service Excellence Awards for Electronics Manufacturing Services (EMS) providers and electronics assembly suppliers honor companies excelling in the crucial area of customer service. The program, now in its 31st year, functions as a way for participants to see how they compare to peers in customer satisfaction. It is awarded based on responses from the actual customers.
---
About Creation Technologies
Creation Technologies (www.creationtech.com) provides total electronics product lifecycle solutions, including turnkey design, rapid prototyping, manufacturing and fulfillment to its customers around the world. As a leading electronics design and manufacturing provider, it keeps its focus on providing the best service and value in the EMS industry. Founded in 1991, the company of over 4,000 people operates 14 manufacturing locations in the USA, Canada, Mexico and China. Its OEM customers are in the Aerospace & Defense, Medical, and Tech Industrial markets.