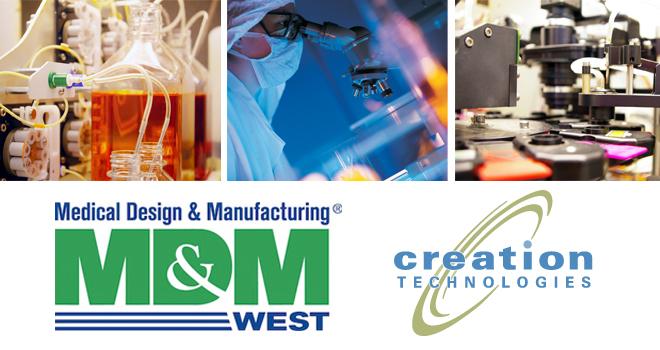 What are you doing February 12-14, 2013? How about coming by to visit with people from Creation's manufacturing and design teams at Booth 1463 at MD&M West!?
It's going to be quite an event this year, and we're really looking forward to reconnecting with industry friends as well as meeting new people. MD&M is always a great place to solve existing challenges and be inspired by everything new in the MedTech industry.
Speaking of challenges, we're also interested in learning more about how Medical Device OEMs are preparing for next summer's compliance date for the EU's RoHS Recast and, along with it, the end of general exemptions for the Medical market. Are your Medical and IVD Devices prepared for the 2014 deadline and its accompanying requirements for risk management? If you do attend MD&M West, please come by the Creation booth and give us your take on this latest industry shift.
New to MD&M this year are 'bite-sized' MedTech Innovate Seminars, offering a more personalized plan for show and conference attendees. This new ability to pick and choose from a menu of sessions is great…increased flexibility in content is always a good thing!
Hope to see you there! Please feel free to give Kirk a call at 720.936.2028 for more info or to make plans to meet.
For a recap of some of last year's MD&M highlights, please read Jennifer's post, here.