Over the course of my career, I've seen firsthand the impact that organizations like SMTA and IPC can have on the electronics industry. At Creation Technologies, we're proud to be a long-standing member of SMTA and appreciate the work that it has done to establish standards, strengthen skills and further the success of its members.
Through these prestigious associations, Creation plays an active role in accelerating the growth of the global electronics industry for both newcomers and long-time industry leaders alike.
A Decade of Dedication
Over the last 10 years, the Process Engineering team at Creation – Mississauga has been a regular participant and contributor to SMTA's International Conference on Soldering and Reliability (ICSR) in Toronto.
I've welcomed the opportunity to attend as part of this team, engaging in good discussion and sharing Creation's knowledge in surface mount assembly and related processes.
Smaller Components, Bigger Cleaning Challenge
The continued miniaturization of electronic components presents a unique challenge to product reliability. One of these challenges is in processing and cleaning during assembly.
Today's ever-smaller components mean smaller clearances. This increases the probability of flux residue or surface contamination during processing, which in turn leads to reliability risks that can only be mitigated through ensuring total flux removal.
If flux residue is left on the board, it can reduce yields, and even cause significant field failures.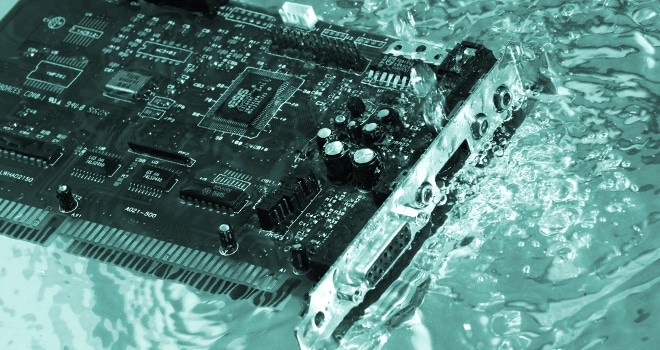 Clean-Cut Methods
Creation takes pride in ensuring the reliability of the products we build for our customers, and have established methods that ensure this total flux removal.
To learn more about how Creation accomplishes this, our technical paper, written by Flavius Dehel and myself, can be downloaded from the SMTA website. It describes Creation's systematic development of methods that aid us in total removal of flux residue:
Free Download for SMTA Members:
Technical Paper | Verification of Cleaning Under Leadless Components
This download is free for SMTA members and is available to non-members for a nominal fee.
We hope that this paper provides you with some more insight into the impact that the cleaning process can have on product quality. Please let us know if we can answer any questions by sending us an email.