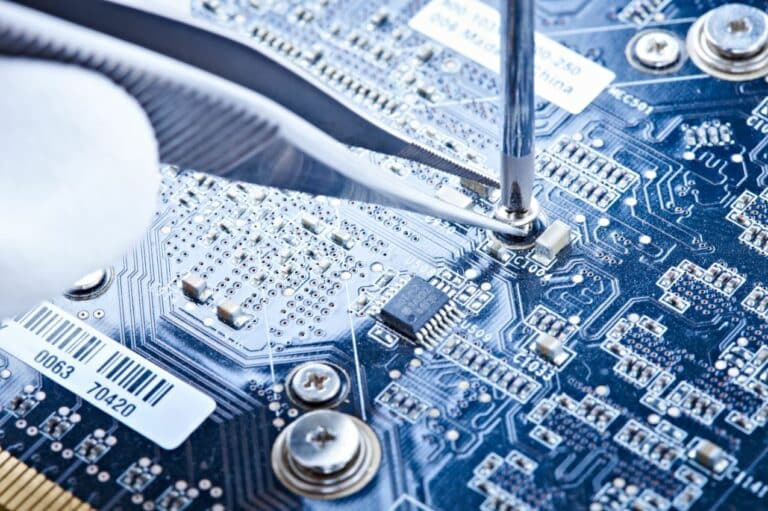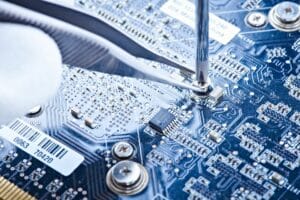 Screws, bolts, washers, clips. We categorize them as "C" items on any given Bill of Material (BOM), and they are so low-priced as to, virtually, seem negligible. Right up until the time that the crucial lack of a screw, barely costing fractions of a cent, can stall or altogether halt a costly subassembly dead in its tracks — stopping production lines, delaying shipments, hampering the ability to generate revenue, and yes, even making heads roll.  These cent-costing, and often less than cent-costing, items generally fly under the price radar, but they can cost us "big time" when suddenly, and unexpectedly, we run out of them in mid-production. That's when minor "C" item components can cause us major Grade A problems.
While these "C" items in our BOMs seem to represent so little in actual individual cost, let's not mislead ourselves. The Global Industrial Fasteners Market was valued at over $81 billion US in 2019 and is expected to reach over $105 billion by 2027, and that's at a projected CAGR of 3.24 % during the forecast period. And that's not all.
The Asia Pacific Factor
Additional growth factors, such as expanding mechanization and industrialization across the globe, are only increasing demand for machinery and equipment, which is projected to exponentially boost overall fastener market growth. Increasing demand for fasteners in the automotive industry, coupled with a rise in construction and manufacturing investments in emerging countries such as China, and India, will balloon demand for industrial fasteners even further. And yet, dramatic fluctuations in the cost of their raw material are simultaneously limiting what would otherwise become downright explosive global fastener growth. These dynamics and many more make it crucial to maintain a close watch on fastener inventories and lead times.
What is specifically driving this unprecedented growth? The automotive sector alone is expected to dominate the global industrial fasteners market. The increasing production of medium commercial and light commercial vehicles, for example, as well as heavy earthmoving equipment, textile machinery, machine tools, aircraft, and utility vehicles are all spurring fastener demand worldwide. Broader mechanization and automation in the automotive sector are also predicted to impact fastener supply and demand.
Geographically, Asia Pacific is expected to lead the expanding global industrial fasteners market. Key factors in continually developing regions throughout China and India remain key growth drivers, including easy supply of raw material, supportive government policies, and the availability of land and skilled labor. Add the fuel of rapid industrialization to the formula, and the result is exponential fastener growth on a massive global scale.
The Pandemic Factor
The last year-and-a-half, of course, has also had its undeniable effects. As with many production components, the COVID-19 outbreak in major manufacturing bases lead to unexpected and precipitous production cuts, reducing industrial demand throughout 2020. During the first two quarters of 2020 in particular the automotive fasteners market suffered greatly, as activities came to a sudden halt in countries all over the globe. The bottom literally dropped out as demand for new fasteners collapsed across most markets that are traditionally propelled by the industrial manufacturing and durables industry — all directly due to COVID-19. Aerospace, construction, machinery, and automotive all came to a grinding halt worldwide.
Now that we are reopening, and the economy is showing signs of revitalization, the questions is: Where do we stand?  In a general sense, we remain quite challenged. Supply chain disruptions have shown no signs of abating, and, in fact, they have only deteriorated further throughout the year. While demand remains robust, and in some cases, overwhelmingly so, the proverbial snowball has begun to roll. Distributors are starting to run out of critical stock, pricing continues to rise, and domestic lead times continue to elongate. Orders for new fasteners are commensurately increasing, and at rates amazingly higher than last year, demonstrating no signs of slowing, but global logistics remain turbulent, at best.  Amid port backups and other freight challenges, fastener movement continues lethargic worldwide. And on top of it all, 'severe' worker shortages are hindering production even further in China and India.
Review. Rethink. Revamp.
As the world cautiously opens and production steadily increases, now comes the time and opportunity to perform critical self-assessments — to conduct deep dives into just how well these penny components are being managed throughout our organizations. Now is the time to collaborate more closely with distributors to rethink and revamp traditional supply chain models, to shore them up and add strategic contingencies against a still uncertain future. Now is the time to keep "C" item fasteners from costing us countless more than their worth.
By: Gil Lopez, Commodity Manager- Mechanical, Creation Technologies