Creation Technologies is a global electronics manufacturing services provider that provides solutions to our OEM partners that fuel your business growth.
Creation has a full range of design, manufacturing, supply chain and after-market services that we tailor to suit each company or product's unique needs.
Our focus is on building enduring relationships, and we work with companies around the world that are both recognized and emerging market leaders.
Contact us to find out what we can do for you and your company.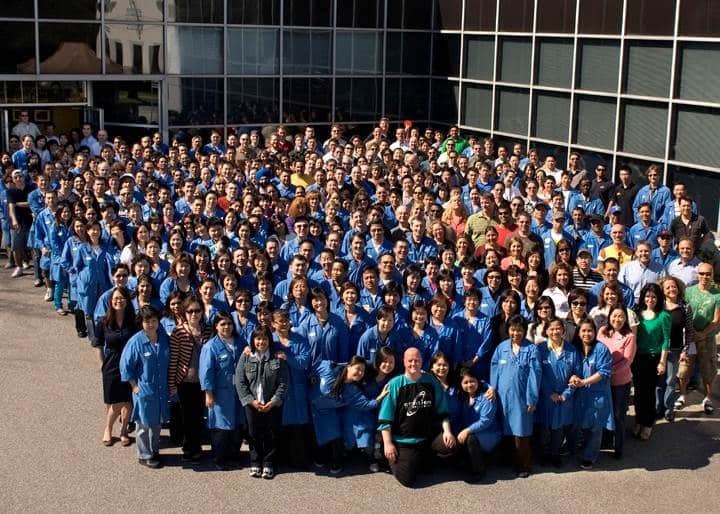 Possibly the number one question we're all asked as business people is, "What's your differentiator?"
At Creation, we've always believed that a company is about its people.
And so our real differentiator is our team, our core values, and a culture that makes just about anything possible when it comes to finding the right solution for our customers.
A blog is the perfect way to bring together Creation's customers and potential customers, people, friends and partners in discussion about the things we're doing at Creation and the things that matter to us all as part of an online community.
And so we're all teaming up to share our experiences from such topics as the art of manufacturing, lean thinking, best practices, team-building, industry and technology, wellness, recruitment and retention strategy, and leadership.
Our goal for the Creation blog is to enable us to get to know you and you, us, as people and as professionals, not just as part of an organization.
We are very interested in understanding what you'd like more information about, so please join us and share your thoughts!
Get in Touch with the Creation Team
Blog Comment Policy & "The Details"
Let us know if you'd like to hear about a particular subject or have a question.
Comment Policy
Join the conversation! Please let us know what you think once you've read a post. Just enter a few words in the box under "Add New Comment" at the bottom of any post and follow the instructions.
For legal reasons, comments are moderated but we welcome divergent views to our own and promote lively discussion (both essential for community-building and generating good ideas). We ask that you use common sense and remain respectful of others, keeping your comments constructive and valuable for the benefit of everyone. We'll make the appropriate notation if we have to edit your comment before posting.
That said, we take both the comfort and safety of our community and our business and reputation very seriously, and will remove all comments that are spam, overtly self-promotional or off-topic. We will absolutely not tolerate comments that are mean-spirited, hateful, or inappropriate in any way.
For more information please refer to our Terms & Conditions and Privacy Policy.