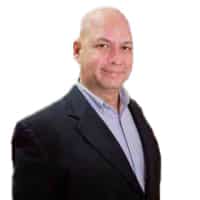 JAIME GARCIA
Vice President & General Manager - Mexicali
Jaime has 20+ years of manufacturing industry experience, with various roles related to process improvement and engineering management. Jaime most recently served as the Campus Senior Engineering Manager at Teleflex, a global provider of medical technologies. He has also held multiple quality and plant management roles in the construction, automotive, and medical manufacturing markets.
Jaime is skilled at providing outstanding sustainable business growth, as well as systemic continuous improvement. His various roles have strengthened his customer and supplier relationship development capabilities and allow him to bring long-term, high-impact business collaborations to Creation.
Jaime graduated from ITSON Campus Obregon – Mexico with a Bachelor of Science degree in Electronics Engineering. During his free time, he enjoys relaxed family time experiencing cultural events, traveling, spending time outdoors, motorcycle riding, and a practical exercise routine – just enough to keep up with his two kids.