Business Development Analyst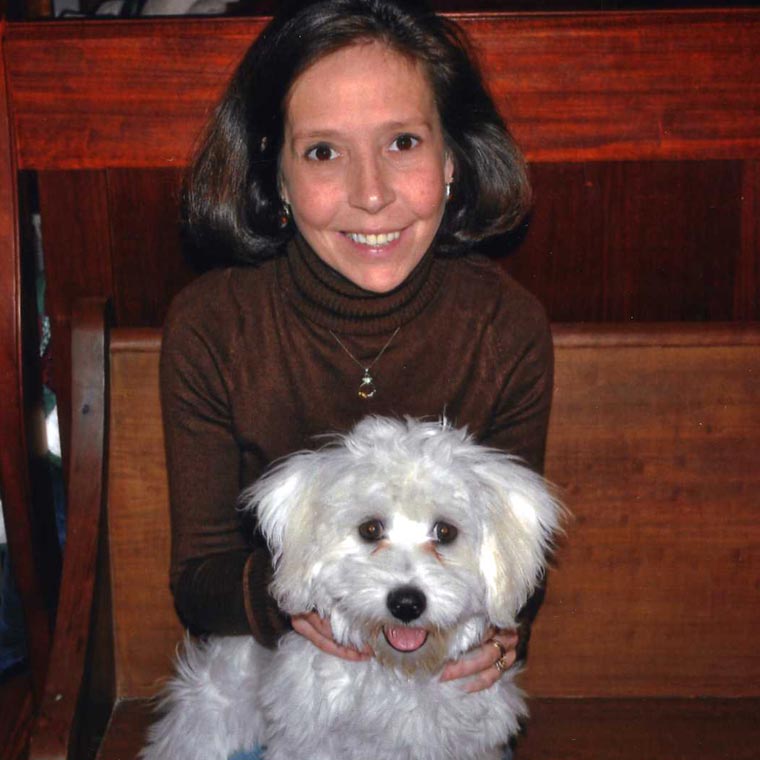 Jennifer grew up in the small town of Cynthiana, Kentucky, holds the key to all the lead generation activities at Creation, and loves the challenges involved in marketing and lead research.
She is the proud owner of a LhasaPoo dog named Moxie, and has surrendered a favourite pair of Eeyore slippers to his ultimate enjoyment.
Jennifer's an all-round team player with a love for people and a burgeoning romance with marketing automation and social media. By day a lead-generation expert and a prime for driving change through Creation's Making a Difference initiative, Jennifer likes to spend her nights with the aforementioned Moxie. And her husband, friends and family, too, of course.
Professionally, Jennifer can tackle any situation with a degree in Business from Morehead State University and her MBA from Eastern Kentucky University. Today, she's a Wildcat fan through-and-through, and can be found showing off her dance skills each time March Madness comes around. (Check out YouTube for the proof).
---
Fantasy Title Role: Chief Helper & Director of Planning and Organization. Just ask!!! I like that people are comfortable asking me to help. Add that to the anxiety and excitement that goes along with wondering if events will go as planned, and you've got my number.
Best Books Ever: I find it hard to sit still long enough to read.
Hero: For his ongoing service, Ward Keller, Founder of Remuda Ranch
Need Advice?: I love to cook, bake and grow veggies.
One of My Favourite Quotes: "To conquer without risk is to triumph without glory." ~Pierre Corneille
---